Dear,

Now it is a quiet night. There is no sound outside. My body is trembling a little in winter. I am just thinking about you while leaning on the bed. My mind is feeling very restless today. The fulfillment of dreams?

Why is that? Why is this mind just the way you are?

Maybe that's why I love you so much.

Dear, for you, 'this instability of mine only for you' my instability is just the fear of losing you.

I love you so much dear

As the sun is a friend to the day, so you are my friend. As the earth will be dark, if the sun does not rise, so I will die if I do not get close to you. In my rebirth, only you-you-you.

There is no measure of love, no meaning, no loophole.

My love for you is complete

My world is dark without you. He has only your name written in my heart. All the hopes of my heart are drowned in you. You exist with my soul. "You are doubly loving." My love is you,

You are the woman worthy of infinite love in the realm of my imagination. I am perplexed to get your love!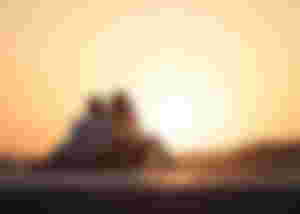 I am insane for the love you have created in me. I have longed for you because of the irritation you have created in me. You have kept me in your heart, time and time again you have seen me bound with unparalleled love. What I have always wanted near love, affection, thrill ••• courage, conscience. How much more •••, I got everything in you. What could be bigger than this?
Who will give me such love without you?
What have I been able to give you in return for your love?
"I'm a very ordinary person."
Do I deserve to be loved so much by you? Dear, stay in my bosom like this for ages. As long as the sun is rising in the eastern sky, you will also be by my side, Prafullachi. This is my prayer to God that this bond is not broken.
Dear, when you are by my side, all my restlessness and indifference disappears. If you are by my side, you don't need the songs of any popular artist, you don't remember the joys of childhood, or any troubles of the past - memories!
I live only for your inspiration. You brought the selfishness of my birth at a time when no one was by my side. Why didn't you come earlier, dear? The existence of my loving heart was a stone!

Heartless, meaningless path! Saranishi sleepless waking alone. The sharp pain of not finding love in the chest! Which made me laugh incessantly. What a strange life! You blossomed with love in the stone of my inner existence. I think to myself, how sweet is love! How beautiful life is to have friends like you! After getting close to you, I spend my night thinking about you, the light of dawn shines in your thoughts, noon comes, afternoon comes, evening comes. In the twilight light, your picture surrounds me with an amazing fascination. In this way you stay in my heart all the time.

I don't know if I will get you or not. All I know is that I love you so much, I reach out and touch the rain.

I don't get the touch of rain, I only get your touch. I want to breathe in love with you. You are involved in my laughter-cry, good-evil, joy-pain, living-dying. You are my melody, you are my song, you are my pen, you are my poem, You are my story, you are my faith, you are my breath, you are my sun, you are my night and day, you are mine every moment. Well, is love like that? Is this the name of love? Do the people of the world love everyone like us? Maybe that's why.

But my love for you is as infinite and deep as the sea. You know the truth, I still don't understand the subtle difference between love. I still remember the questions you asked that day -

You said, what is love from friendship?

What do you want from me Friendship or love?

What is the form of love?

That's when I searched the Bible to find out what love is. Yet I do not understand what love is,

But I want to love you, only you. That kind of love that never leaves human life. You try to understand me a little. Come inside the window of my eyes and heart and see what a compassionate appeal you have in your promise. My dear, I swear in the name of the moon, my request is that you do not think it is a game. I want to get yours alone. You will be my partner of happiness and sorrow. The past, my present, my future, all my instability is for you, only for you