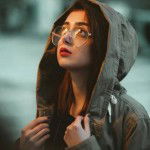 There is a proverb, "Failure is the pillar of success." But there are many reasons why you fail in your goal. No one deserves fail in their life. Everyone wants success and leads a successful life by their work.
Now I will discuss with you some reasons why we fail in life.🙂
Failure is inevitable in the life of one who does not have discipline. Because, for any kind of success, you have to be disciplined. If you want to do well in reading, you need to read regularly. If you want to improve your career, you have to work regularly. If you want spiritual success, you have to follow the rules of religion in an orderly manner. There is no substitute for discipline.
He who lacks this thing cannot do any work for a long time. If you decide to study every day from 6 am to 9 am, you have to do it at any cost. Routine cannot be broken. If you or someone close to you is in danger, or needs help - then maybe you can get out of the routine temporarily. That is only because of the emergency. But watching the game, gossiping - if you break your routine regularly for this kind of unnecessary work, then you will not be successful at all.
The main quality of an orderly person is to do the work at the right time. All successful people in the world understand the value of time. If you do not value time, time will not value you. Laziness, laziness, leaving work, these are the biggest enemies of success. These can never exist among an orderly person.
Do what you need to do to succeed. Take control of yourself. This control does not come at once. It is to be achieved through gradual practice.
Many people believe that self-control and discipline are innate qualities. He who does not have it will not be able to achieve it. This belief is very harmful. As long as someone has this belief, he cannot change himself.
So, first of all, firmly believe that you can discipline yourself if you want. It does not need to be done on time. Fix a task every day that you will do on time at any cost. Practice it for a while, then increase the amount of work. Write down when you need to do it. If you practice like this, you will be able to do all the work on time at a time.
Many talented and intelligent people also fail in life due to this problem. No matter how much intelligence and talent you have, the day will not always be the same. At some point you will perform better. Never again will the performance be bad. By working you will never get good results, never again.
Some people assume that if they get worse results than expected, it will not happen to them anymore. They don't try anymore. This habit makes people fail before they fail. Without seeing the end of anything, he took it as the end. It is a kind of mental paralysis.
You may have been born with a very good singing vocals. Receiving praise from people around you has given you the confidence to take it as a career. But when you go out to perform, you may find that you are not getting much praise. Getting nervous when performing in front of strangers. And that's normal. But after a while, you may give up.
This is the time to actually hold the helm. We have to continue practicing and learning without getting frustrated. Many extraordinary talents of the world could not succeed today because they gave up this position. Again many ordinary people have succeeded by practicing day after day with the desire to do something. If you continue to practice and learn without giving up, you will surely see the desired success at some point.