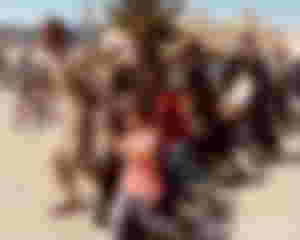 The immediate and sudden takeover of the Taliban has had devastating consequences for civilians in Afghanistan. Following Ashraf Ghani's hasty departure in the wake of the Taliban advance in Kabul, the international community froze Afghanistan's overseas assets and cut off all economic-strengthening funding to work with the Afghan Taliban. Not ready, because he had a reputation for cruelty and barbarism during his previous government. Decades ago.
Afghanistan's economy is in decline - in the last four months of Taliban occupation, the economy has shrunk by a third. The salaries of government employees, including doctors, have not been paid for months. The country is suffering from famine and aid groups say more than half of the country is facing severe food shortages. The poor, unfortunate Afghan people - who make up the majority of Afghanistan's population - have now resorted to selling their children to meet their own needs.

It is common practice in Afghanistan to marry underage girls. The groom's family pays the bride's family to enter into a contract, but the child is allowed to stay with his family until he is 15 or 15 years old. But now that it is difficult for many people to cook one meal at a time, many families are willing to allow a potential groom to take very young girls, and some to sell their sons. Has also tried.
Buying boys is less common than buying girls, but when that happens, there are mostly families whose sons do not buy children.

The World Food Program estimates that more than half of the country's population, 22.8 million, is facing severe food shortages, including hundreds of thousands displaced by the Taliban's nationwide advance.

Anthia Webb, WFP's Asia and Pacific Regional Deputy Director at the United Nations in Geneva in early August, said: "Humanitarian catastrophe awaits the people of Afghanistan this winter as long as the international community prioritizes their lives. Does not give Said in a briefing in the United States a few days later. Taliban takeover WFP argues it needs at least 200 200 million to feed the Afghan people who are facing food shortages this winter.