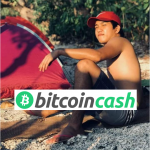 Pi seems very similar to many other cryptos at face value, but what is it about Pi that makes it different than all the rest? What is it about Pi that will allow it to succeed for many have failed? There are literally thousands of other cryptos that also have a white paper. There are many that have been listed on Github which has been acquired by Microsoft since 2018 for 7.5 billion dollars. It is an open source coding repository platform, it is where software is built and many cryptocurrencies hold legitimacy once they have been found there. It is the largest open source community in the world.
Pi Network does not exist in Github yet and many people feel this is necessary for Pi Network to truly be recognized as a decentralized cryptocurrency. However, this requires Pi nodes and software that empowers them which will be open source, which will rely heavily on the stellar core, which will also be open sourced where anyone in the community can offer suggestions to help improve the network.
But what if I told you though that the reason why Pi Network is different has nothing to do with its blockchain technology. Its design is also similar to many others that are seeking for many ways to offer more value to more people where their cryptocurrency is more easily attainable as well as accessible where their cost is lower or almost negligible per transaction. With a speed and transactions can occur in the quantity at which they happen per second, it's no longer a setback in its architectural design.
The reason why Pi Network is different lies in the world collective community and it has empowered since the beginning of its inception. The people that hold it will determine whether it succeeds or fails. Pi was built and designed to become the most widely used Global cryptocurrency for daily goods and services around the world by becoming the primary accepted form of medium of exchange across hundreds of countries. It will possess the global acceptance required for it to achieve its vision. It is different because of the collective effort many pioneers have put into it in order to establish its presence on many Global platforms that exist today. However, it must be different in order to be the one that makes a difference in the lives of millions.
Today it has been able to achieve a level of utility on a global scale that many other cryptos only talk over and over again about. The people that acquire such cryptos have no intention to help build a global economy for it. Their main purpose is to build upon their holdings and to build upon its speculative value hoping the acquisitions and partnerships it creates from its developers will help establish its utility and generate profit for those who possess it.
While many pioneers that start out have this mentality initially as their knowledge of Pi develops, they begin to dig deeper. The vision becomes clearer and evidence of its utility becomes undeniable that Pi Network is already making its way across the world to offer goods and services for Pioneers all around the world.
There are literally multiple Global economies being built for Pi Network at this time. These Pi communities are being developed by Pioneers like you and I, where people from all over are coming together for a common purpose in an effort to build the same vision where Pi has the ability to do what many other cryptos have not remember. Reality is what one chooses to accept to believe, it isn't what one sees and it isn't what one feels, it goes far beyond that.
Pi Network has created a social network on a global platform across 190+ countries for over a year. There have been many relationships that have been built in that time. These relationships inspired ideas, which developed communities where resources are shared so that economies may be built.
While Pi Network is driving the economy forward, revolutionising the idea of what is possible to allow any Pioneer such an opportunity no matter where they are in the world, where every pioneer is literally tapping into untapped potential that lies between us.
The Pi lifestyle economy has already completed hundreds of Pi transactions between Pioneers where a peer-to-peer economy already exists. Nowhere in the world will Pi be valued as highly as it is there as these type of pioneers value Pi the most. They accepted at the same value that they spend it. These Pioneers have developed several Pi businesses that accept Pi as the only form of payment. This is what Pi is all about. This is why Pi is different. It isn't Pi that is different, it's the community of pioneers making a difference which in turn are making it different. They aren't the only economy, there are others growing every day too.
Be a part of something more and help Pi grow. Help more people know and don't easily let your Pi go. Be a part of the change, don't sell off your Pi on an exchange for the change.