In the Philippines, there are roughly 5 million dog bites and infections each year, and those infection can be deadly.
Although stray dogs have certainly been known to attack people, most dog bites happen because pet dogs are trained or leashed properly. Lots of people get bitten by dogs when they are trying to protect their dogs from another dogs. Children should stay away from a very strange dogs, or at the very least ask permission to have strange dog as a pet.
Luckily, there are many ways to deescalate an aggressive situation with a dog or dog pack, whether the dog is domesticated or feral.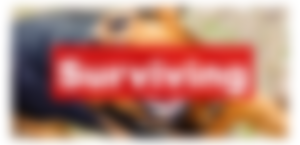 Some of the pet dogs are mistakenly interpreting a person's fearful behavior like jumping and yelling around wildly as an aggressive play.
These dogs will be escalating their own animal behavior because they are also excited by your behavior. They'll start barking, biting and jumping at you.
Turn sideways toward the dog so you're not facing off. Stand still and don't move. Slowly say "no" in a very low tone and firmly.
If a dog is friendly and domesticated, making eye contact is completely safe and can make friendly bonding, but when a dog's behavior shows an aggressive one, making an eye contact looks like a challenge to them.
Look to another sides or look down to your feet.
Whether it's your hat, jacket, backpack or even your slipper or shoe. Put down the object on the ground in between you and the dog. The dog will think that the object is some kind of protection or a shield. Never ever try to hit that object to a dog. It make any damages to the aggressive dog and it will even make the dog more aggressive.
Just back away slowly while you are looking away from the aggressive dog. If the dog also turns its head away and its body seems more relaxed, keep backing away slowly. After a couple of minutes, if the dog is not following you anymore, just walk away normally at pace.
If these tactics don't work and the dog knocks you down, there are still alternative ways to protect yourself.
In doing this way, dogs cannot easily bite your most vital and vulnerable parts of your body such as your stomach and your face. Make sure to cover your neck and ears with your arms. Close your hand like into a fist to protect them.
If a dog pack attacks you, what can you do?
Well, there are additional tricks to try.
If you can find stones or sticks around you, pick it up and throw it to the Alpha Dog. You need to focus on the dog that is leading the other dogs, and if you manage to scare away the leader, the other dogs will follow it.
Try not to let any dog get behind you and if there's any higher ground, slowly climb to it. That could include getting on top of a car or a tree.
And if you were bitten by a dog, wash or clean your wounds with soap and clean water. Put antibiotic cream to the wound and go to the nearest hospital or center right away to avoid the rabbies or infection. You can use ice in a clean wet towel or washcloth to reduce the pain.
Dogs can be dangerous, but if you stay calm and use these tactics, you have an excellent chance of surviving a dog attack.
Dogs are famous as a man's best friend, they can be loyal to their owner and can even be more trusted than human. Like humans, dogs also demands love and attention, so let's give it to them and they will give back more to us - love and loyalty.
If they are being sweet and playful to you, give some little attention to them. That way, it would make them feel special and that would also make their love to you to grow even bigger