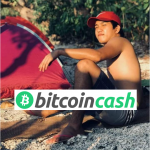 Recently I've reviewed some of the mobile applications that claim to become a new cryptocurrencies like Pi Network and TimeStope. And in this article I'm going to look at yet another mobile application that also claims to become a new cryptocurrency in the future called Spotter Network.
And I'm going to tell you if it's worth your time or of it's actually just a scam to make money from ad revenue or collect your personal data, etc.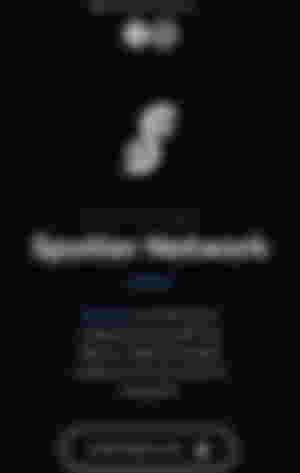 As you can see, there is not much to see on the Spotter Network website. The first thing we'll notice is that we have a contact email in the top left corner plus links to their Instagram and Telegram channel and also the link to download application. If you click the link, it will redirect you to Google Play Store or App Store to download the Spotter crypto app.
If you scroll down more, you will see some additional information but honestly none of this actually provides any kind of feel insight of what Spotter Network is actually about.
What bothers me the most about this is that Spotter Network is apparently a creation by two Italian developers, which means they are based within Europe, yet they are not complying with basic European regulations like having a privacy policy on your website, a cookie notice pop-up or an imprint so information about the company or person that are responsible for the content on that website.
I get it that when you start a new project you may not be able to dot everything because there's a lot of things to consider when you really launch a business, but it's definitely not too much to ask to cover the basics.
If you were to start a business and you create your website, all you would have to do is like Google a legal requirements for a website in whatever country you are located and you would find a list of things that you need to have on your page in order to be legally compliant and it's not a lot, it just requires you to put some effort into looking it up.
And this is the first huge red flag when it comes to Spotter Network. There is no white paper, there is no FAQ, there's no information on who's responsible for the website, there is literally nothing there that has to be there.
If we compare with other projects like Pi Network and TimeStope, they are not all perfect, they all have their flaws and small oversight, so things that they forgot they didn't consider that they would required along the way, but they all provide at least some basic information to give you an idea who's behind the whole project and what it's all about.
If you consider Pi Network, for example, you have a full white paper that outlines all the steps of what the cryptocurrency is meant to be and which milestones there are along the way, Spotter Network doesn't even have that right now.
The first thing we can notice inside the app is that it also have a mining button, so we can basically push a button to start the mining session.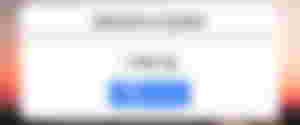 Like the Pi Network mining app, you have to push the mining button once per day which makes perfectly sense because it means that you stay engaged with the application, you logged in everyday to see if there are any news and if their news is up to date, you stay interested and involved in the project and it doesn't take you a lot of time. However, in Spotter Network, when I pressed the button, it tries to show an ad and it also asked to leave a review.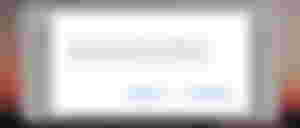 Unlike Pi Network and TimeStope that your mining session can last 24 hours, in Spotter Network the mining session only last for one hour. So it means that every hour you need to open the app and click the mining button again and watch some advertisement. And this means that it requires more effort and second of all, while it's not solid proof, it's strong evidence that Spotter Network is not an app that's legitimate and will end up in a cryptocurrency, but it's literally just jumping on the hype train of Pi Network to get people to download the app and watch advertising so the creators of the app make a ton of money in ad revenue.
Now, there are bunch of other red flags within the app itself. If we look into the main menu, we can already see that the first menu item, the home screen, is called wallet. But it's not wallet!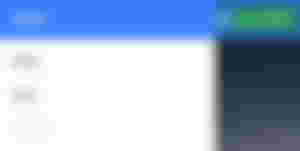 Spotter Network is not a cryptocurrency. If it is a legit project, it's a cryptocurrency in the making and the app right now is not a crypto wallet. It may one day become a crypto wallet if the project would be legit and successful, we would need to see a white paper and some progress to actually be to say that with 100% certainty, but it's not yet a wallet which is at best misleading people to think that they are already having a wallet and making profit.
Another worst thing is that when we go to the calculator, we can actually see that the app tells me that I have 1 SP coin with a value of $0.004. Spotter Network is not a cryptocurrency, you cannot use it, you cannot trade it, it's not listed on any exchanges, it doesn't have a Blockchain, there's no proof that they're working on a Blockchain, so therefore it has exactly zero value and showing people any kind of value in the app to make them think that what they have actually is valuable is totally misleading and simply wrong.
If we look in the Pi Network, they show some advertisements that supports the whole Pi Network infrastructure but you also have the option to disable the advertising in the app's settings.
But if we look at the Spotter Network settings, there is no disable setting for showing advertisements in their application. We can only pick our language, see our email and our username, but that's pretty much it and we could enable 2FA considering that there is nothing else about the application that needs protection.
Maybe we can find some answers within the FAQ of Spotter Network, and I want to point out one red flag here is that the FAQs are not publicly available on the website. You actually can only find them within the application. And within the application, the FAQ things we see like "What is Spotter Network?", "How do I earn Spotter Network cryptocurrency?" and "What are the steps in using Spotter Network?", the answers are pretty much very simplified copies from whatever Pi Network uses as their answers. But the whole FAQ section doesn't provide any solid evidence that there is actually some kind of development of a cryptocurrency in progress or ongoing.
To be perfectly clear, there is a very small chance that Spotter Network is simply a project that's very early in development and that the people that are behind it simply didn't consider the required things like privacy policy and other stuff and they might catch up and publish a white paper and actually launch real development and show proof that the project is legit. At the moment with the information available, my advice is to stay away and don't waste your time because this is 99% just a scam and wants to make money through mobile advertising.