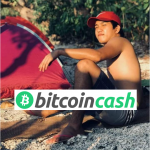 Roughly 5 months ago, during August 2020, I personally discovered, looked into and eventually signed up in Pi Network. And as I mentioned in my original Pi Network review, back then I pointed out that we don't know yet if the project will actually succeed and if it will have a value or not.
And during those 5 months that I've now been part in the Pi Network, a lot of progress has been made. During my sign up there are roughly 7 million Pi Network users but now there are 10 million people signed up for Pi Network. After I signed up, the Pi Network core team also paid for a hundred thousand KYC verification slots.
Shortly after Pi Network reached 10 million users, the decision was made to half the mining rate, which means it provides or introduces scarcity that gives users more reasons to sign up sooner rather than later.
We witnessed the first Pi Coinvention, where people all over the world provided ideas of what they think or how they think Pi could evolve and what kind of absolutely coming.
And just recently, Pi Network introduced the brainstorming in the app where people can actually propose ideas and pionees can vote on those ideas. So we can actually get Pi apps where we can use our Pi coins, most likely before the Phase 3 of Pi Network will be introduce. And that's another important news that happened in the last couple of months.
According to the core team, we actually can expect to reach Phase 3 within this year, so it's likely that before 2022, we will reach Phase 3 which means we will be able to use our Pi coins.
And obviously, all of those coins are amazing news because it proves that the Pi core team is working hard to get the project for its Phase 3 to actually achieve the value.
But obviously, not everything that happened may have been perceived as positive, for example;
When Pi was about to reach 10 million users, the core team asks people in the Pi app if the mining should stop or the mining ratio will be half. And in my personal opinion or from what I perceived from a lot of responses that I looked at, majority of users actually wanted the mining to stop.
Now obviously it is also possible that the simple size of responses that I looked at was leaning heavily towards the stop mining option where the overall consensus would have been to continue. But anyway, I personally agree that the option on the decision to half the mining rate makes more sense because if mining would have been stopped, there would have been no further incentive for people to join now and existing users would have lost interest in the app. And once Pi Network reaches Phase 3, it would be dead with million of inactive users.
So from my perspective, the way I see, things are going actually better than I would have expected back in August when I joined in the Pi Network. Now definitely keep pressing the mining button everyday until we reach Phase 3 because I can't believe it but it's likely that within less than year since I signed up, I will actually be able to use some of my Pi coins or maybe sell it.
If still haven't signed up in the Pi Network, you can still do so. Obviously you won't get as many coins as people that joined earlier but you can still get coins that you can use in Phase 3, all you have to do is press the button once everyday or every 24 hours to receive your free coins.
Now, if you have already signed up for Pi Network, there are also few things that you have to do or check on your account.
First of all, you should go to your main menu then go to your profile to check if you have verified your phone number successfully if you used your phone number to sign up.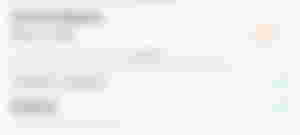 If you however used your Facebook account to sign up, you will see a green check mark next to Facebook, and you will not be able and you don't have to add your phone number to verify it. But if you use your phone number, it's important that you verify it or that you also link your Facebook account.
Only one of those 2 things are asked to be done.
If you don't verify your account, your coins will eventually be deleted and your efforts will go to waste.
And an addition to that, Pi Network is working on introducing alternative KYC process, the current only way for you to complete the KYC process is through the third-party application called YOTI.
Now obviously I understand that some of you may have concerns about uploading the ID and some might have claimed that Pi is just a scam to steal your data, but that's quite easy to disprove because if Pi Network would want to steal your personal information, they could have asked it in the Pi app for you to upload your ID and not in a third-party application.
To sum things up, as an existing user to make sure that you have a smooth transition into Phase 3 and you should check on your profile if you have already verified it with your phone number and Facebook account and make sure to prepare YOTI account for the KYC process.
Helpful article :
Allegations in the Pi Network.