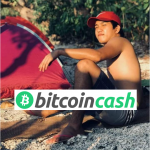 Cryptocurrency market is very unpredictable and with just a quick dump, you might end up losing a huge amount of money in your trades making you feel pressured or even depressed that can lead to panic selling of the coin you bought.
We need to have good and reliable strategy for our trades especially right now that we are in a bloody market. So I'll share to my strategy that you might find helpful especially in today's market.
Diversifying and taking risks little by little is one of the best ways to avoid possible losses when the market doesn't go as you have expected.
It's better to start with a little amount or 10-20% of your funds first when buying a certain cryptocurrency. This is a good way to cover up small losses just in case the cryptocurrency market is going down. This is called Dollar Cost Averaging.
We should remember that a 20%, 30% or even a 50% correction in the market is just normal so we can keep going up. And this is where DCA or Dollar Cost Averaging can be helpful. When you still have an extra funds (USDT, BUSD or other stablecoins), you can have a better opportunity to make an entry at a much cheaper prices.
Let's have an example:
Let's say you have 100 USDT in your trading account. And you bought $50 of Bitcoin Cash (BCH) at a price of $1,000 per coin.
After some time, BCH went down to $900 per coin, which means -10% from the price of BCH that bought making you have a loss of $5. This is where you apply the Dollar Cost Averaging strategy.
The extra $50 that you have will be used to buy BCH again at a cheaper price. You bought $50 of BCH with a price of $900 per coin.
Days passed, the price of BCH went back to $1,000 per coin and this means that you already have a break even from your first purchase and profit of of $5 because the $50 worth BCH that you bought from $900 price of BCH went up to +10%.
So from using the DCA strategy and the price of BCH goes back to the price you first purchase it, your $100 is now $105 worth of Bitcoin Cash (BCH).
Take a look at first both the all-time high and all-time low of the cryptocurrency you want trade. With this, you will have an idea whether it's good to have an entry to it especially when the market is stable.
If you think that the coin is already consecutively breaking it's all-time and currently overbought, it's better to stay away from it or just wait for it to have a correction of -20% or -30% then you can make an entry in it if you think that coin has potential to go up again.
And if you want to be a long time holder, Bitcoin Cash is one of the best coin to buy now (not a financial advice).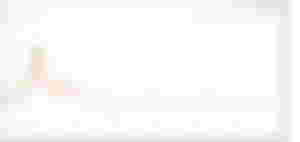 An all time high of $3,785 and an all time low of $76.93, BCH is currently sitting around $500 market price showing that it has more room for it to grow.
Cryptocurrency news can make a big impact for the price of the coin because it can dictate the price' trend.
Like for example, the SEC-XRP case.
Just couple of months ago, the SEC or Security Exchange Commission sued Ripple as they think XRP - Ripple's native token, is a security and not a cryptocurrency.
With this news, it was obvious that the price of XRP can go down drastically, and it did.
If you are aware of the news, you can even make a short position in your Futures account in Binance even with just a low leverage position, then you might have a profit.
You can find most of the crypto news in Twitter, Telegram, or Cointelegraph. And there are still more ways of it that you/we need to discover.
You will find lots of good information from different people or groups like in Facebook, Telegram, Twitter, YouTube, etc.
Make sure to observe that people or group and try to analyze if he or they are really an expert in cryptocurrency. Gather all the information as you can.
If you think that coin is great for long term, never ever sell all of it.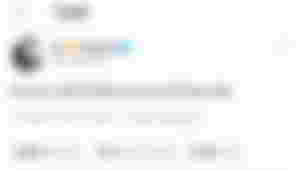 CZ, the CEO of Binance Exchange once said,
If you can't hold, you won't be rich.
In this tweet, he was referring to his coin - BNB.
BNB surges from $20 to $300 per coin in just a couple of months.
So you must hold that coin that you really believe in. Don't be a victim in this regretful line:
"I could have been rich if I didn't sell it too early".
When trading cryptocurrencies, we should have a good strategy like relying in the market trends, analysis, probability and news and not with just guessing and using our emotions.
Make up your strategy and don't carelessly take the risks in the market without something up your sleeves.
All of us have the ability to learn. And it's up to us if we want to learn about how the market works. So make sure to do your own research to avoid possible losses in the future.