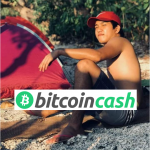 If you have noticed, Bitcoin (BTC) is being pump by big personalities like Elon Musk and big institutions like Microstrategy with just a simple tweet in their Twitter account. And lots of altcoins were pumped because of the token team's tweets about the development of their project.
On the other hand, Bitcoin Cash (BCH) was doing good in the last few weeks/months amidst the bullies it received and being undervalued. With just its fundamentals and being more adopted around globe, Bitcoin Cash (BCH) is amazingly and positively heading to reach the 4-digit value and we are positive that it will break its previous all-time high and might overtake Ethereum (ETH)'s price by the end of the year.
However, on February 22, 2021, Bitcoin (BTC) made a huge correction and was down to $49,000 support zone - nearly -20% from its all-time high. This major breakdown affected most of the other coins and Bitcoin Cash was no exception.
Fundamentals and wide adoptions was not recognized by Bitcoin's market crash of almost -20% and also made Bitcoin Cash (BCH) to go down by -15% in the last 24 hours.
Some people speculated that what happened last March 2020 might happen again and that we are now at the peek of a bull market but some thinks the other way.
So the question is, are you selling your Bitcoin Cash (BCH)?
No and Don't!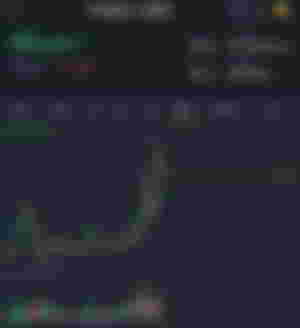 BCH weekly chart is so beautiful to see after being in the very dip for some years and it should have head more upward. But because of Bitcoin's being overvalued and overbought, Bitcoin Cash (BCH) was affected of FUD and also because of the fact that the March 2020 curse might occur again this year.
But selling your BCH should not be an option. Buying it is what it should be!
This major fall of BCH's price can be considered healthy and an opportunity that we cannot have anymore.
When the market stabilizes, we will be seeing the price of Bitcoin Cash (BCH) going straight to $1,000 within just a few weeks/months then we might see it sitting around the $6,000 mark next year. And you will regret for selling your BCH instead of taking this opportunity. In the next few years, we will not be seeing Bitcoin Cash (BCH) below $1,000 anymore. I'm betting on it!
As for myself, I didn't sold my Bitcoin Cash (BCH) in my non-custodial wallet but keep on using the DCA or Dollar Cost Average strategy in my Binance account and kept on buying everytime Bitcoin Cash (BCH) losses more of its value. I don't have that much enough funds to purchase a whole BCH everytime but Bitcoin Cash have almost 90% now of my portfolio.
On my past articles, I published an experience about selling my Bitcoin Cash (BCH) when it was still around $300 per coin and that I regretted it a lot and it was a big mistake. But now, I had the chance of covering my losses with this opportunity by simply buying the dip of BCH that I strongly believe won't happen anymore.
And one more thing is, Bitcoin Cash (BCH) is being more and more adopted around the globe and the demand can increase more as time goes by.
So, if you are planning to sell your BCH, don't!
You have sold your BCH at the peek? Buy now or apply DCA and take more opportunity.
Your BCH in your wallet losses its value? Hold! It will recover anytime soon.
Bitcoin Cash, if I'm not mistaken, is one of the only large-cap in the market cap that haven't pump it's price yet that broke an ATH. And I'm saying this once again, buy Bitcoin Cash and take this opportunity because you might not see this dip again anymore.