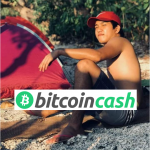 The success of Pi relies on every one of us. The effort that we each put into Pi Network builds on a collective of people from all over the world who are working together to build the same vision - that vision is for Pi to succeed and achieves this as it becomes more widely used, more widely accepted, more widely valued and as it becomes more widely held by people from all over the globe. Its success becomes only inevitable. In time, people will learn to trust the Pi by verse witnessing what it can do for others as that trust for Pi grows, the desire to have it depending on what Pi can do can also make it grow. The transactions that occur with Pi must build in value and people will be able to feel Pi change their lives as time goes on.
Pi has the ability to directly bring you the value that you are hoping for, and it will only be a matter of time.
Many other Pioneers within Pi network will have the opportunity to KYC. As more people pass KYC, the gateway to opportunity will open for them. Pi must give so much value that it cannot be denied and what it can deliver to those who choose to spend it within Pi's economy.
Many say Pi can't have any value unless it has investor's, that's absolutely true but the statement is usually referring to angel investors or venture capitalists.
The last decade, crowdfunding for kickstarter campaigns have helped many raise capital for projects by collectively pulling the funds of anyone willing to back the project. Pi Network though is pushing that idea even further as they are asking for nothing from you financially for their personal gain to develop the project. Those of us who desire to see Pi succeed, must be willing to give it the value we hope for it to have by purchasing the goods or services for another Pioneer somewhere in the world with fiat currency and allowing that Pioneer to pay for those goods and services with Pi. It gives Pi an immense amount of value. As more and more people do this, it validates Pi's value. It will be having more demands and will increases Pi's utility.
Store of value Pi holds, but only rise as more people have it and more people want it because of what it can offer them. There is the idea of wanting something because it's very limited and it scares and that idea is what holds Bitcoin's value.
Pi Network is going in a different direction to attain world-wide adoption. It's offering ease of accessibility and it's limiting its distribution of the Pi it's creating based on the number of users that are engaged within its network. This creates demand as there are more people out there will want more Pi and less people out there who have more Pi. Without an exchange, the people who have more Pi will be able to spend more Pi and they must do so within Pi's economy for goods and services. This redistributes the Pi only to those who value Pi the most. As someone who doesn't, wouldn't spend their fiat currency for someone else in the world to attain goods or services for their Pi. What does that mean? It means that Pi will fall into the hands of those who desire for it to succeed, to those who value what it can do and to those who won't sell out on Exchange to make quick buck. As this happens, Pi's value in what it can buy other Pioneers will increase as such people who believe in Pi are the same people who are offering goods and services for Pi.
1 Pi can no longer be mined, the circulating Pi that's going around the world for goods and services will also begin to decrease because the people who value Pi will hold it until there are goods or services they desire for their Pi. They will only spend their Pi if those goods or services hold tremendous value, which will create a market where the goods and services are competing against one another in the quality and the value they each break, which only helps Pi's purchasing power grow in what a single Pi can buy so that all users may still benefit from the Pi they do have that they can transact with.
As you reflect on what you can buy within the Pi Market, also consider what you can offer for the Pi Market to other Pioneers. As we all want Pi to succeed, however we must shift our mentality and how we approach Pi to offer the value we seek from it. As we give value to others for Pi, Pi will only be able to offer value to many others.
As the use cases for Pi growing quantity and diversity, the trust in Pi will have no limit in regard to what it can achieve for anyone around the world.
@Ryryry143