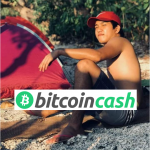 If you are a lover of cryptocurrencies and want your time surfing the internet space to be more worthy, here's another browser that you can use instead of Google Chrome or whichever browser you're currently using, and this is called Brave Browser.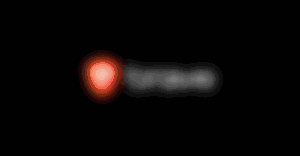 Brave Browser, like most other browsers including Google Chrome is built on Chromium.
Chromium is a free, open-source web browser maintained by the chromium project. And another famous browser that's also built on chromium is the CryptoTab browser, and I will tackle about it in the next article.
They are couple of reasons why I personally love Brave Browser so much and basically replaced Google Chrome completely with it during the last couple of months and I'm going to share all of them with you.
The first reason which is kind of like, also one of the best reasons, is compared to the Google Chrome, Brave Browser uses less resources. On average, Brave Browser uses roughly 33% less of the devices memory and page load times are up to 3x faster and on top of that it also uses less bandwidth because Brave Browser comes with a built-in adblocker called Brave Shield. So it prevents ads on those websites that you're visiting from loading. It also prevents things like the Facebook pixel, Google analytics and so on from tracking you on those website, which saves you a ton of bandwidth on top.
Now if you're at home and you have an internet flat rate, you will not care that much about your bandwidth usage, especially if you have a high speed internet connection, but Brave Browsers also available on your mobile phone and very does the exact same thing. So if you're using a device that runs on battery like your phone or your laptop, Brave Browser will basically allow you to use your device longer because it's using less resources and also reduce the data usage so the bandwidth for the data traffic that you use on your mobile phone, which could potentially even save you a couple of dollars if it allows you to downgrade for example your mobile data plan on your phone because of the bandwidth that it saves you and Brave Shields for the integrated ad blocker in Brave browser also keeps track of what it's done for you.
As you can see below, Brave browser's Brave Shield blocked more than a 50,000 ads and trackers over the last couple of months and save more than 2.4 gigabyte in data transfer data bandwidth usage. And as you can see in the third number, Brave Browser also saved me an estimated of 42 minutes of loading time.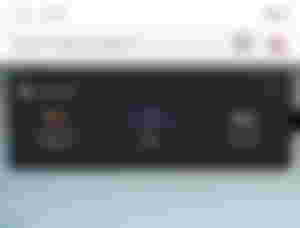 Because your browser doesn't have to download the advertising images or the Facebook pixel code and so on it means you can interact with the web sites faster, which actually really saves you time in the long run. Personally, it's enough reason to use Brave Browser.
If you are on your laptop or mobile phone your battery will last longer because it uses less resources. It has an integrated ad blocker and because it's integrated, another browser extension that Adblock also works faster and more reliable than most Chrome extensions that you can install.
I can use all of the Chrome extensions that I love from Google Chrome without limitations and it also comes with a sync feature like Google Chrome to synchronize my bookmarks between devices, for example up.
There are also other reasons why I'm personally using Brave Browser instead of Google Chrome or anything else and why I think you should too.
One of those reasons would be that when you use Brave Browser, you can earn something called the Basic Attention Token or BAT, which at the time of making this article has a value of roughly $0.4 per token. There are couple of ways how you can earn those tokens and one of them is every time you open a new browser tab and you look at the brave browser home screen or dashboard. We'll see a background image now often that background image will be some beautiful picture of nature. But sometimes it will be sponsored content and you basically learn a small amount of basic attention token or looking at those paid background images.
On top of that, here and there you will receive a notification on your device. And when you click on the notification, it will show you sponsored content and for that again, you will learn Basic Attention Token.
I want to take one thing away that using Brave browser will not make you rich.
As you can see on my dashboard, although I'm not clicking on the ads that Brave Browser offers very often, I achieved 1.75 Basic Attention Tokens during the current month which have a value of slightly more than $0.75.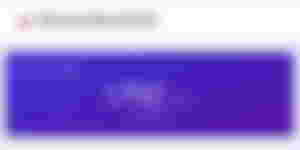 Now if I would calculate that amount or use that amount to estimate my earnings in a year, I probably be looking at something around $20 in a year, which definitely won't make me rich but it's kind of like an additional benefit that I get to use a browser that's already faster and performs better than Google Chrome. I get to use all the benefits that a lot of all the features that I love from Google Chrome and on top of that I get a little amount of money.
And once you've earned a certain amount of Basic Attention Tokens, you can sign up or link your browser with your UpHold wallet and there you will have to undergo a KYC process. So again confirming if you're a unique human being and once you've done that every month, your coins will be transferred from Brave Browser into your UpHold wallet where you can then either exchange them, transfer them and so on.
If you don't want to do that, you can also disable advertising in the browser settings or you can enable the auto-contribution feature, which means you earn Brave Attention Tokens for again looking at paid content on your dashboard or dedicated advertising that you click on when you receive a notification and then every month when you, for example, visit a YouTube channel, or you watch other YouTube creators or certain Twitter accounts or Reddit users and so on that have their profiles verified in the brave rewards program, some of your Basic Attention Tokens will be donated that's taken from your balance and then depending on how much time you spend watching or looking at the content of each of those creators distributed to them.
To sum it up, in my opinion, Brave Browser is really the best solution out there right now. It's faster than Google Chrome, uses less resources, saves you data on your mobile phone if you're using a laptop or a phone, it increases your battery lifetime because it uses less of the resources and on top of that you can earn Basic Attention Tokens. And if you don't care about those couple of dollars of Basic Attention Tokens that you can earn, then you can simply enable auto-contribution in your settings and every time you're on Reddit, you watch a YouTube video, you are on Twitter or you visit any other website that's verified as a Brave Creator, you can also contribute some of your tokens to basically support the people that run that YouTube channel or are behind the Twitter account and so on.
The last but not least, I'm sure some of you if you knew about CryptoTab Browser and are wondering which browser you should use now. Should you use CryptoTab to mine cryptocurrency while you're browsing or would it be smarter to use Brave browser?
And in my opinion, It makes the most sense if you use Brave Browser for browsing on all your devices because, again, there's lot of benefits in using it.
Brave Browser Image source: wise.co.uk