Hello everyone,
Once again I am @Ruhi_i How are you?hope all are good by the grace of Almighty 💝I also little bit.Today I am showing my art .I would like to dedicate this art my honorable sir @ErdoganTalk ...I don't know how am I doing.. Please sir guide me if anything wrong my art.. Let's see my art.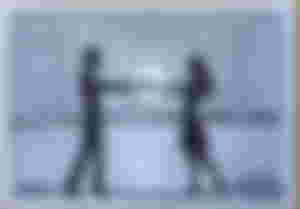 Bonding of Love💝
someone- what is love?
Me - Love is a choice of feelings.
Someone - What kind of feelings?
Me - Its a heavenly feeling.
Someone - how do you khow that?
Me - Nothing concrete. You just know that right away.💝💝💝
If you like my art then don't forget to subscribed me..and also leave a like and comment .. Because your one comment and like encouraged me to do something new and better...
Thank you so much my honorable @ErdoganTalk sir...
Thanks to all of you 💝💝