I'm not a fan of Series, but i was persuaded by my friend to see "Wednesday". Though I was reluctant to watch it, but when I saw on the internet that it was kind of related to Harry Potter, which is my favorite, I picked interest in it.
Having watched Wednesday, I can boldly say I'm in love with the characters, for a reason. The plot, the suspense is worth the hype.
I love the fact that Wednesday is a weird girl, who loves only black color, doesn't hug, loves her space and totally doesn't give a fuck about what people say. I feel like there's a connection between Wednesday and I, cause I love weird. All my friends say I'm weird, though blue is my favorite color, I love black. And, I honestly love being alone.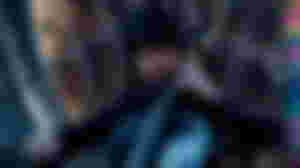 Wednesday is actually like Harry Potter in terms of hidden secrets, supernatural intervention and well,magic. Wednesday is just like Luna in Harry Potter, strange and full of surprises.
Wednesday is a girl who doesn't get intimidated by the society. And in her quest for answers, she doesn't mind hurting anyone who she feels is suspicious. She's a fearless young lady, full of life and bent on unraveling the secrets behind the murder of a student years ago. A murder her father was accused of.
Her relationship with "thing" is beautiful. Thing is a secret informant for Wednesday, he is actually just fingers, five fingers. The first time I saw Wednesday emotional was when "thing" was badly wounded. He was stabbed by one of Wednesday's stalker, who wanted to make sure she didn't get to the root of the matter. Thing was stabbed and he died, Wednesday cried. She took him to her uncle, who used his magical power of electricity to revive him. After trying, "thing" didn't respond until weird Wednesday said "Thing, if you die, I'll kill you". I love that scene, like, how will you kill something that's dead. Well, "thing" heard and woke up.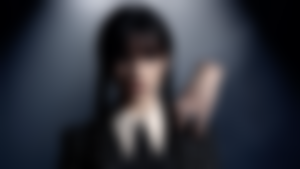 Wednesday was so determined to find out the dark secrets of Nevermore, and to catch the murderers killing people in town. Eventually, it turned out that the monster ravaging the town was none other than Tyler.
Tyler has a crush on Wednesday since he met her, amd it's obviously for a reason.
Anyways, I can't say it all. I'm sure you'll love the series when you watch it. It's just the Season 1 now, 2 will be out next year.
Lead Image source: Unsplash