From Where This Pigeon Entered InTo My Parrot's Cage
It was the incident of last Thursday's evening, i was walking here and there in my home's gallery because my sister didn't allow me to sit in the T.V. room. Then suddenly a pigeon dropped in our lawn.
My Father said me "Arooj don't start teasing him with your camera he will give you the bad prayers💔."
Then Abu provided him the beans and water but he didn't touch and eat anything. My Father said if we leave him in the lawn the cat will eat him so he put it in my parrot's cage. After this my sister start studying and i was getting busy in watching CID's series and then gone to the peaceful sleep with the plan of keeping this pigeon as my pet.
In the morning, my sister woke me up and told the pigeon and your hen parrot are fighting with each other very badly + she told me that it's our neighbor's pigeon and Abu are going to return them
After listening this, i leave my bed immediately because i didn't make any single picture of this pigeon and yes then i clicked the lots of pictures of pigeons because he also wanted to give the photoshoots.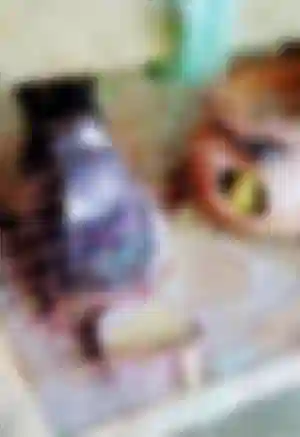 When i reached to their cage, my hen parrot is in her home as you see in the above picture. But after watching me she also came out of the home and said click my pictures also.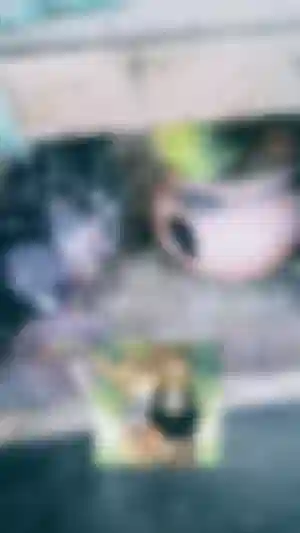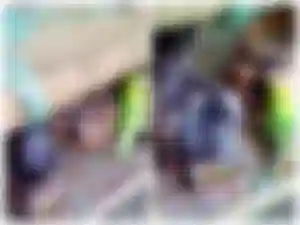 Also she was getting jealous of the fatty pigeon because he was eating beans alone and didn't allow my parrot to eat anything. In result, my parrot was teasing him with her Rostrums.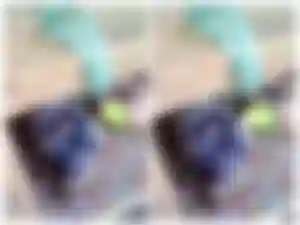 As i was getting free from the photography of pigeons, the neighbors boy was on the door to get his pigeon back and said thankyou to us for the take care of his pigeon.
It's the good habit to take care of your neighbor's pet if they came in your home accidentally and then return back to them. First i was also thinking of this pigeon as a pet😹 but my father didn't allow me this. Also my hen parrot was uncomfortable with him. So i follow this rule stay single and stay happy for my parrot.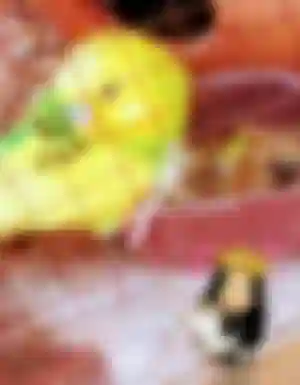 All images are original and clicked by me.