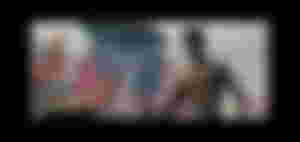 Movie Name - V
Cast- Nani, Sudheer Babu, Neveda Thomas, Aditi Rao,
Director - Mohan Krishna
Imdb-6.8 / 10
Personal Rating-09/10
Watched the most popular movie "V"
I will not watch the movie of my favorite hero Nanny anymore. After the release, it was not downloaded due to a little busyness.
The movie was awesome in one word. I like it a lot.
The finishing has become quite simple.
Many have complained about BGM. Why was BGM given to Ratassan?
What is the problem if BGM is perfect with the scene?
I like BGM.
Nani's 25th film which is now directly available on Amazon Prime. Movie writer and director Mohan Krishna who had earlier made the movie Gentleman with Nani.
The movie shows the brutal killing of a serial killer and a thief cop game between a super cop. But why such a terrible murder! You have to wait until the end of the movie to know the past.
Nani's look, acting, dialogue, action sequences are the best in the movie.
This movie totally belongs to Nani. And it's very violent but well made film.
I highly recommend watching the movie. I guarantee you will not understand how 2 hours and 20 minutes will go.