Dear Bitcoin Cash Lovers
I hope you are all trading fine and it was my wish that you all bought Bitcoin Cash (BCH) at the beginning of April when it was trading nearly half of its current price now. 
From the chart below (sourced from Yahoo Finance), BCH was trading at $536 on April 3rd, 2021. Midway through the month, the coin has crashed all resistances into a bullish uptrend that saw it touch $1,175 today, 17th April 2021.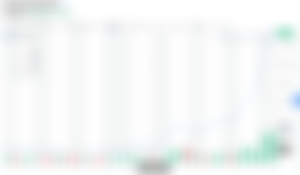 (Source: Yahoo Finance)
I don't know if you'd allow me to refer to Bitcoin Cash as a hardfork , especially if I'd get a knock in the head for not saying BCH is the original Bitcoin. 
Yet from the prevailing digital currency markets, Bitcoin Cash and Ethereum Classic are proving they can produce massive gains without trading in sync with Bitcoin. Both coins are hardforks of their original networks and they have generated lots of excitement. 
For example, 
Bitcoin Cash started an ascending channel on the 12th with support at $600. The ascending triangle started at a base price of $673; broke several resistances at $700, $750, $800, and the lucrative psychological resistance of $1000. Within a duration of four days, BCH underwent a percentage gain of 200%, demonstrating the coin's capability to generate huge returns for its investors.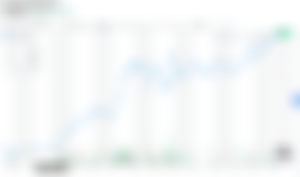 (Source: Yahoo Finance)

It turns out, BCH is emerging as one of the largest cryptocurrencies by network value at number 10 (Source: Coinmarketcap). While this is no improvement owing to the fact, Bitcoin was coin number 3 after Bitcoin and ethereum by network value back in 2017.  The coin trailed behind and was toppled from the top 10 in 2018.  A situation that occurred following BCH's immobile price movement ($300 price range) during the 2017 bitcoin rally. 
Mining mechanics (on-chain indicator) is a primary driver of the price of Bitcoin Cash. The blockchain's mining difficulty has been reducing and adjusting to the advantage of miners for the past 3 -4 years. The ease of mining a coin has a positive correlation with the price of a digital currency. However, it seems this indicator did not match the rising price of BCH, given that the digital currencies mining difficulty has been on an uptrend since Mid-March.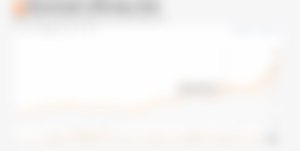 (Source: Coinwarz)

Fresh exchange volume is another primary driver of the price of a digital currency. According to the following data from Into The Block, exchange signals (Bid-ask volume Imbalance at 2.25% and Smart Price at -0.06%) across the BCH market are bullish. 

(Source: Coinmarketcap)

Exchanges volumes across bitcoin cash markets are rising either for two reasons. The spiking price of Bitcoin to levels above $60,000, attracting newbie investors and traders looking for a cheaper bitcoin alternative, they can invest in. 
(Source: CryptoCompare)
BCH's trading volume spiked on January 10th before dropping to mid-bottom values and surging again in April. This movement can be explained by the second factor that might be influencing the bullish exchange volumes surrounding Bitcoin cash. 
See, the transaction fees for Ethereum and Bitcoin are operating at an all-time high. The transaction fees are as high as having someone send $50 worth of Ethereum and paying a transaction fee of $70. As a result, both top coins have been bleeding users. These users are seeking refuge across functional altcoins like Bitcoin Cash, Ethereum Classic, Litecoin and Dash. You must have noticed the sync performance of the three coins on the 24-hour trading chart, and you will identify a common upward trend. Tradingview data indicated a 125% climb for Bitcoin cash price within the last two weeks. Ethereum Classic on the other hand accelerated from a low of $13 to an all-time high of $46, within 2 weeks. 

(Source: Coinmarketcap)
Leading the pack of the top ten gainers in the digital currency park is Dogecoin (DOGECOIN) and Bitcoin Cash (BCH). DOGE  gained 184% on yesterday's trading chart, while BCH underwent a percentage gain of 8.4%. Currently, the coin is trading at $1,009. This morning I bought myself $45 worth of Bitcoins and I hope this will grow into a fortune within the next few years. I don't know about you, but you should buy Bitcoin Cash.