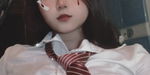 Have you ever realized just how fast the night changes? We're getting older, having more difficult problems, reaching some of your dreams, and seeing how much you've grown so far. Some of us might have enjoyed youth, while some missed it because of the circumstances in life.
Some adults wants to be a child again even for a while. That seems impossible if you'll literally see it that way but it's really not when it's by heart. Let your mind be Peter Pan that will take you to neverland where you'll remain young forever. Being an adult isn't you being leashed with responsibilities and tasks, cut yourself free. Put yourself in the situations that make you feel young. Take vacations with your family or friends, it's never too late to have fun and live like a young child for some times. Notice how much you still like some of the things you like when you were a child? We remain young by heart, because like a child who seeks for thrilling adventure, we our currently slaying one as we grow and it'll continue as we live because life is full of mysteries that you can learn as well as about yourself. The adventure on creating yourself than finding who you are. Like a curious child we continue to risk and explore life. We may feel burned out but that's natural, it's just a reminder for you to rest and have some time for yourself; 'cause the present you is the most important time of your life that you should enjoy and make it a memory you wanna remember forever.
If you'll see life in the eyes of youth...we people are all children who grew in mind and had character developments gained from our constant adventures that are success and failures. We chose who we are, we shaped us... like a child who's so passionate and fights how what he/she wants. We're also young forever since we always need a person than us alone. We can be weak , cry, be imperfect, show some courageous yet clumsy behaviors... just like how a child is. As we grow the different thing we do is hiding such feelings we used to vocally express before.
Take your time to be mature. Take a little by little character development. As an adult who's young by heart...you can free your inner child in neverland.
Did you ever wonder why is it NEVERland? Don't you think that maybe because it's not a land but a state of mindset? And maybe neverland isn't located in the brightest star in the sky but the brightest part of our heart... in the purest fragment of our souls.
Author's Note: Don't forget to have fun in life and cherish the moments. We only live once to be stuck with just minding the future. Enjoy the present without losing the vision of your future. Don't be afraid to feel lost, because actually a lost person wonders with freedom. You can find your way so enjoy the process.
credits to Pinterest imgfave for the lead image https://www.pinterest.ph/pin/398427898257954589/