How To Make Philippines Famous Dessert, HALO- HALO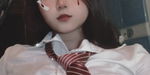 First off, what is halo- halo made from and its origin?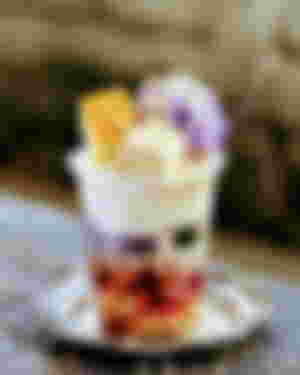 Halo- halo is a Filipino dessert popular during the summer season, to fight the hotness and also to refresh your self in a very hot weather.
The origin of halo-halo is traced to the pre-war Japanese Filipinos and the Japanese kakigōri class of desserts. One of the earliest versions of halo-halo was a dessert known locally as monggo con hielo or mongo-ya which consisted of only mung beans (Tagalog: monggo or munggo, used in place of red azuki beans from Japan), boiled and cooked in syrup (minatamis na monggo), served on top of crushed ice with milk and sugar. Over time, more native ingredients were added, resulting in the creation and development of the modern halo-halo. One difference between halo-halo and its Japanese ancestor is the placement of ingredients mostly under the ice instead of on top of it. The original monggo con hielo type can still be found today along with similar variations using sweet corn (maiz con hielo) or saba bananas (saba con hielo). Some authors specifically attribute halo-halo to the 1920s or 1930s Japanese migrants in the Quinta Market of Quiapo, Manila, due to its proximity to the Insular Ice Plant, which was Quiapo's main ice supply.
The spelling of "halo-halo" is considered to be incorrect by the Commission on the Filipino Language, which prescribes "haluhalo". The word is an adjective meaning "mixed [together]" in Tagalog, a reduplication of the Tagalog verb halo "to mix".
crushed or shaved ice

milk (fresh or evaporated)

sugar, if needed

sweetened saba or plantain bananas

sweetened sweet potatoes

fresh or sweetened langka (jack fruit)

sweetened garbanzos or beans

coconut strips or sweetened macapuno

sweetened red munggo

nata de coco (coconut gel)

sago or tapioca pearls or jelly cut into cubes

pinipig/rice crisp

leche flan (topping)ube jam or ube ice cream (topping)
ALL OF THE FRUIT (EXCEPT COCONUT), TAPIOCA PEARLS, BEANS WILL BE BOILED WITH BROWN SUGAR.
PINIPIG/ RICE CRISP WILL BE PAN FRY W/O OIL, UNTIL LIGHT BROWN OR AROMA IS SMELLED
YOU CAN HAVE STORE BOUGHT FLAN OR MAKE IT YOURSELF
UBE ICE CREAM
HERE'S HOW YOU'LL ASSEMBLE IT: