September 12, Sunday , 2021.
When I was in high school, I have heared many friends that they know how to bake cakes. Even they make amzing colorful cakes at home and bring them to the class for serving among us friends. One of my friends name was Alif and he used to make cakes at home almost once or twice in a week. And he also used to invite me into his home. Sometimes he used to bring in the class time for sharing the taste with friends. He used to add flavours like chocolate or vanilla flavour and some other taste maker expensive things into these homemade cakes.
Then I had some thoughts in my heart of making cakes too. But I was in fear if mother does not allow me to bake cakes at home. And I have not tried then cooking yet. So I was not able to bake a cake then. But I always had a desire to make cakes someday. I know some of my friends and also most of you guys know how to bake cakes at home.
Well, I have watched a lot of youtube videos for making cakes at home and also read some recipes over internet but never these made me to bake cake at home. But a few months ago I went to my aunt's house & she baked a Cake at home and it was really awesome cake. From that made me interested into making cakes at home. Though I did not made sooner after this time. But I had to visit again the same aunt's gouse and I asked her to make a cake infront of me so that I can learn it fulfill . And she agreed to make that one.
Then I have learned that it was really easy. But I was in a tension If I could not manage the ingrediants which are the major parts of baking cakes. Then eventually I had managed all the necessary things and did a trial.
Tgough it was my First attempt, so it was not a beautiful one. But the taste was really awesome.
NOW I am sharing the recipe with you guys.
!!! This is Normal Cake recipe (you can add flavours if you want)
One cup of All-Purpose Flour

One cup of White Sugar Powder

One cup of Milk Powder

One Teaspoon Baking Powder

Two Eggs
Thats all used to make normal cakes. If you want to add some kind of flavour into it you can. Now I am sharing the process step by step.
You have to take a bowl and put two beaten eggs into the bowl . Then add the sugar into the bowl. And start mixing with a manual whisker. Well I have not whisker in my house so I tried to mix with a big spoon. It took a lot of time to mixing the eggs and sugar.
You have to add one cup of All-Purpose flour into the bowl of Beaten Eggs. And mix it well with the egg mixture. You have to mix it with care so that the flour gets mixed properly.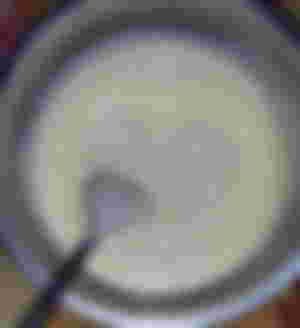 Now you have to put one cup of powder Milk in the bowl and mix it with the mixture of flour, eggs and sugar. Then you have to mix them properly untill they gets a soft situation.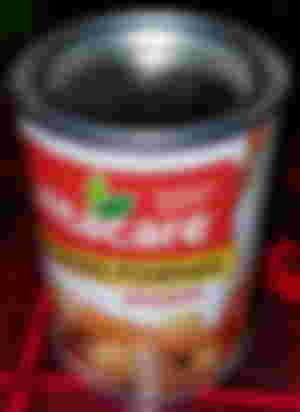 Then you have to add Baking Powder in to mixture. And again mix it so that the powder gets mixed with the mixture.
You can add some liquid milk if needed to add.
First of all you have to take a beaking tin and sprinkle some floue into the tin. And you can also splash some oil around the tin and use a paper to make a cover of a cake so that the cake does not attach with the beaking tin. I have used the oil splash in the whole side of the beaking tin.
Then you have to pour the beaking tin with the mixture and put it on a stand on a pressure cooker so that the heat does not comes directly into the baking tin and be sure that the tin is not touched in the cooker durectly. That can burn the cake totally. So be careful about this stage. Now cover the beaking tin properly with a glass cover or steel cover
You have to increase the stove flame for first 3-5 minutes and after that you have to put the fire into low flame for next 55 to 60 minutes.
You have to check in the 45 minutes of baking by inserting a knife or backside of a spoon so that you can know about the cakes baked well or not.
If the knife or the spoon comes out clean then the cake is baked well and ready for removing the heat. If tge knife is not clean you have to cook for a few minutes more with care. But do not increase the flame.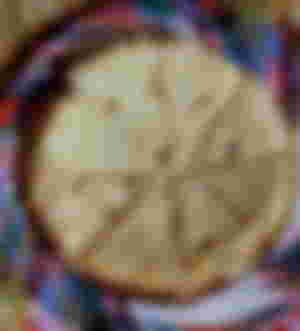 Lets stop the stoves flame and wait untill it gets cool. Then simply remove the papers from the side of the cake . Cut it into pieces you like to. And serve it to your family.
As it was my first attempt the lower or back part of the cake was burned slightly. But the cake has really amzing taste to eat.
I am willing to make cake next time with more care so that no parts can be burn at all.
I don't know why you are ignoring me @TheRandomRewarder . It feels great when I can see your notifications on Read.cash . Without your little help it is hard to write. I was little busy with my admission so I was not able to be active for two days. But I am active now. Your help motivates me to write new things and share new things. Hope you stop ignoring me soon.