Now That Pelosi Landed In Taiwan, Expect China To Finalize De-dollarization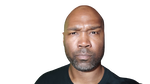 Now that #Pelosi has arrived in Taiwan, #China will implement the next phase of #dedollarization. Nancy Pelosi landed in #Taiwan amid China tensions over the high-level visit. Did the US call China's #bluff? I don't think so... Expect an event of some kind real soon.
Thanks for watching this RTD #News Update. Subscribe & click the 🔔 icon to be notified of future video uploads. Join us for the next live on air, and bring a topic.
#BullionMax is offering a limited-time promotion to help you get your weight up. While supplies last, buy 5 ounces of #silver at a discounted price. http://bullionmax.com/rtd
Keeping up with the downfall of the #dollar has never been easier. Connect with RTD to stay plugged in here: https://www.rtd.news
DISCLAIMER: The financial and political opinions expressed in this video are those of the guest and not necessarily of "Rethinking the Dollar." Views expressed in this video should not be relied on for making investment decisions or tax advice and do not constitute personalized investment advice. The information shared is for the sole purpose of education and entertainment.