Get Ready For Something Worse! From Lies About 'Transitory' Inflation To No Recession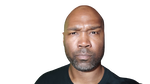 Get ready for something worse! #Powell was asked about the state of the U.S. economy after the FOMC decided to raise interest rates quickly again. Powell told reporters, "I do not think the U.S. is in a #recession right now." "And the reason is that too many parts of the #economy are doing too well."
Thanks for watching this RTD Live Talk. Subscribe & click the 🔔 icon to be notified of future video uploads. Join us for the next live on air, and bring a topic.
BullionMax is offering a limited-time promotion to help you get your weight up. While supplies last, buy 5 ounces of silver at a discounted price. http://bullionmax.com/rtd
Keeping up with the downfall of the dollar has never been easier. Connect with RTD to stay plugged in here: https://www.rtd.news
DISCLAIMER: The financial and political opinions expressed in this video are those of the guest and not necessarily of "Rethinking the Dollar." Views expressed in this video should not be relied on for making investment decisions or tax advice and do not constitute personalized investment advice. The information shared is for the sole purpose of education and entertainment.