Your affiliates
We've added a link to the upper menu which shows your affiliates and how much you've earned for them:

Hover over your balance to see the link.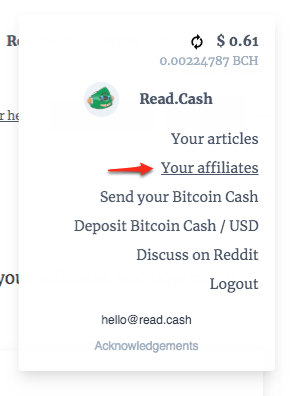 If you are unsure about affiliate program - see this article.
Enjoyed this article?
Earn Bitcoin Cash by sharing it!
Explain
...and you will also help the author collect more tips.
Comments