It has been almost 14 years since High School Musical was first released that hit young people all over the world. This movie focuses on basketball player Troy Bolton starring Zac Efron and Gabriela starring Vanessa Hudgens.
In fact, due to its popularity, it even had High School Musical 2 and High School Musical 3 which became even more popular with the main stars such as Zac Efron, Vanessa Hudgens, Ashley Tisdale Lucas Garbeel, Monique Coleman and Corbin Bleu. Now let's find out what you probably don't know about High School Musical.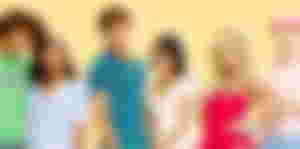 Zac Efron had intense basketball training
Zach took the time to train basketball in preparation for his role as a basketball star and team captain Troy Bolton. Apart from that, he also spends more time rehearsing dancing and singing plus his time to memorize his lines. He really worked hard on it.
Ashley Tisdale first auditioned for the role Gabriela
He auditioned for the role of Gabriela but when director Kenny Ortega saw him, he thought that the role of Sharpay Evans was more suitable for Ashley and the director did not make a mistake because Sharpay's character impresses the viewers too much.
High School Musical only shoots 24 days
You read that right. High School Musical only took 24 days to shoot but how did that happen? Usually because the operation of the movie takes 8 to 12 weeks to film, it does not include the musical if there is a long shoot here because of the musical numbers that just make a mistake, one really comes back from the beginning.
But High School Musical is different because it only shoots for 24 days including musicals, because the cast is well-coordinated especially in musical numbers and none of them make too much mistake. Suppose everyone gets the steps and lines right away.
Matthew Underwood is set to become Troy Bolton
Matthew Underwood played the logan character in the Comedy Drama TV Series Zoey 101. He was initially offered the role as Troy Bolton but he had to let it go. This is because Matthew still has a contract with nickelodeon.
Many people know that Disney and Nickelodeon have been rivals for a long time, so Matthew just needs to let go of Disney's offer to him.
Zac Efron's singing in High School Musical is not his voice
This news really shocked the fans of High School Musical especially those who bought tickets to watch their concert tour because instead of Zac Efron when they saw the stage, Drew Seeley was there and sang his part. The viewers were really disappointed, especially when they found out why.
In an interview with Zac Efron, he admitted that in his first movie he did not really voice the part of the song, it was the voice of Drew seeley. This is why Drew Seeley is with Vanessa's partner in the live concert. But Drew Seeley's move to Zac Efron's song only happened in the first High School Musical but in Zac Ef's High School Musical 2 and 3 voices.
The filming of the movie was held at East High School in Utah
This is where the High School Musical was held, in fact Sharpay's pink locker is still there and allowed to be used by the students there. The new High School Musical (The musical the series.) Was also held there.
Zac Efron and Vanessa Hudgens became lovers
Yes, they have been since the first movie but the public only found out about it when they released the 2010 statement that they are breaking up.
Ms. Darbus and Coach Bolton were set to duet
Many fans are saddened that this scene was not aired. This is because some scenes had to be deleted to fit the length of the movie.
The soundtrack is recorded for only 5days
After shooting all day, the entire cast went straight to the recording booth to record the whole album and they finished it in just five days. Disney is so determined to finish the recording right away. Of course, the cast is just as disciplined.
The title of the movie should not be High School Musical
The title High School Musical should only be temporary until the producer thinks of the actual title so only at the time in the post production film it still does not think of the title so they are just forced to push the title High School Musical.
Nearly 600 auditioned for the school musical
600 teenagers auditioned for the movie. Most of them are unlucky enough to reach the final stage when director Kenny Ortega and the producers see them. Only 80% of them were invited to go for a face-to-face audition. After the singing and dancing audition, only 10% remained and reached the final stage.
Corbin Bleu auditioned for the role as Ryan Evans
Everyone knows that Sharpay and Ryan Evans are twins in the movie. When Corbin auditioned for the role of Ryan Evans and he saw how Lucas Gabriel danced, his sip changed and he just auditioned for the role of Chad.
Selena Gomez should be included in High School Musical 2
In High School Musical, Sharpay has assistance and that role was offered to Selena Gomez but because she was busy filming Wizards of Waverly Place, she stopped performing in High School Musical 2 and gave the role to Jemma Mckenzie-Brown.
---
High School Musical is already a part of the lives of the young people who enjoyed this movie back then and their songs are almost popular in schools especially when there are programs.
Many fans who still want to have a high school musical 4 case look vague because Vanessa Hudgens said that it is vague when they have a High School Musical 4 because they no longer look like high school and it is no longer appropriate for them to perform before.
Don't forget to like, comment and subscribe. If you want to improve my content feel free to upvote this. Thank you!
-RandomContent