The death procession on the road is not stopping. The terrible clutches of road accidents are taking away fresh lives every day. It is difficult to get accurate statistics. Although no one is specifically blamed for this, experts say irregularities or unconsciousness are the main reasons. Various organizations working on road accident data think that there is no way to exclude state indifference to accidents.
According to the Bangladesh Passenger Welfare Association, in 2015, there were 6,561 minor and major road accidents across the country. 6 thousand 742 people were killed. 21,855 people were injured and paralyzed. In 2014, about 6,000 people died in road accidents in the country. The Secretary General of the Bangladesh Passengers Welfare Association, Mohammad Ali, said that the death toll in the Iraq or Afghanistan war was more alarming than the death toll in the accident. Mozammel Haque Chowdhury.
However, the overall statistics of the Bangladesh Passenger Welfare Association do not match the data of the organization 'I want safe roads'. Ilias Kanchan, chairman of the organization, said 5,003 people were killed in road accidents in Bangladesh in 2015. And in 2014, there were 2,613 road accidents across the country. The death toll was 6,582.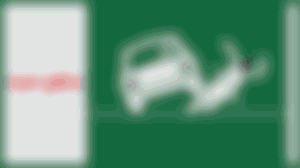 "Working on road accidents is a sensitive issue," Ilyas Kanchan told Priya.com. Media personnel should work with accurate statistics in this regard.
Ilyas Kanchan, who visited a World Bank program on road accidents a few days ago, said, "According to their (World Bank) calculations, road accidents in Bangladesh are currently declining."
In 2015, 1,175 buses, 1,756 trucks and 72 covered vans and human haulers, 552 cars, jeeps and microbuses, 1,006 autorickshaws, 1,071 motorcycles, 1,061 battery-powered rickshaws and 1,033 road accidents were involved in road accidents. The statistics of the Passenger Welfare Association have come up.
On Saturday morning, 15 people, including the son of the land minister, were killed in separate road accidents on Chuadanga, Pabna, Hathazari, Joypurhat and Bangabandhu bridges. These accidents have occurred due to dense fog.
Meanwhile, according to BUET's Accident Research Institute (ARI), 1,072 people were killed in road accidents in 2013. According to the government, there were 4,000 road accidents in 2012, and 2,000 in 2013.
ARI figures show that 2,072 people died in 2011. On August 13 of that year, five people, including filmmaker Tareq Masood and ATN News CEO Mishuk Munir, were killed in Manikganj. On July 11, 47 school children died in a road accident at Mirsarai in Chittagong. 2,443 people were killed in 2010, 2,803 in 2009, 3,570 in 2008 and 3,341 in 2008.
One and a half to two percent of the country's GDP is being lost in road accidents, said the head of the organization. Mozammel Haque Chowdhury. The number of poor and marginalized people is increasing due to the loss of the only earning member of the family in these epidemic-sized accidents. Mozammel Haque Chowdhury mentioned that the issue is the main obstacle on the way to the middle income country.
However, Ilias Kanchan blamed the government's indifference for road accidents in the current situation. "Ferry or plane flights are now closed due to fog," he said. But any such decision is made about the bus? The bigger issue is that the government should fix the speed of bus drivers at this time. Then maybe such accidents will be reduced. '
However, due to the fog across the country, the concerned people have advised to be careful while moving the vehicles. According to the Meteorological Department, such thick fog is normal in the first half of January or the last week of the month of Poush.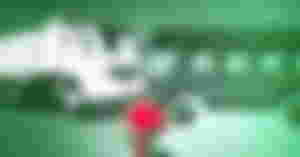 The chairman of Safe Roads Chai said, "The government does not follow our suggestions very much. And even if it does, it lasts for a few days. Due to the lack of monitoring system, the situation returned to normal. For example, he mentioned the ban on CNG on the highway at this time; Elias Kanchan mentioned that its effectivene.Here is some effective solution I think.
1. Appropriate training is required to make the driver responsible.
2. SSC pass (as directed by the High Court) to develop poor and unemployed youth as skilled drivers through unpaid or loan disbursement and to establish one driving and mechanical institute in each district under government initiative for issuing licenses.
3. Amend the existing penal code and add new sections to bring all parties responsible for road accidents under the law.
4. Obey traffic laws.
5. Recruiting drivers and setting salary structure and working hours for drivers.
. Arrangement of long and high road dividers on all highways and main roads with one-way traffic.
. Maintaining the continuity of awareness programs through various media.
. Road faults to be rectified soon.
9. Eliminate sidewalks for pedestrian movement, create sidewalks where there are no sidewalks, and maintain regular monitoring.
10. To create more and more underpasses for road crossings under different city corporations.
11. Arrangements must be made to include road accident prevention in the school curriculum in 2018.
According to Bangladesh Passenger Welfare Association, the cause of the road accident is:
1. Occupy the sidewalk.
2. Overtaking , over speed and overload.
3. Driving with helper.
4. Road construction defect.
5. The fault of the car.
. Inattention of passengers.
. Not obeying traffic laws.
10. No zebra crossings at important road crossings and zebra crossings are not observed by motorists.
11. Using mobile or headphones while moving.
12. Low-speed and high-speed vehicles travel simultaneously on the highway.
13. Driving under the influence of drugs.
14. Vehicles on Feeder Road at highway crossings.
Their recommendations to prevent road accidents:
1. To make arrangements for wide dissemination of traffic law and motor vehicle law to students in schools, colleges and universities, mosques, temples and churches.
2. Arrange for wide publicity about road accidents on TV channels and newspapers.
3. Removing hat-bazaars from the side of national and regional highways, freeing the sidewalks from occupation.
4. Placing road signs, drawing zebra crossings.
5. Arrange professional training for drivers.
. Giving drivers a chance to rest and take breaks.
. Update existing motor vehicle laws and digitize vehicle fitness system.
. I am proposing to the government to take the responsibility of providing for those who have lost their only earning member in a road accident and are falling into poverty.
9. Arrangement of separate lanes for low speed and high speed vehicles on national highways.
10. To make arrangements for speedy opening of trauma centers in different parts of the country.
Click like button and comments your idea to get rid of this problem.
Have a wonderful day everyone and subscribe me @Rahim420