If there is a moderate earthquake, Dhaka will turn into a place of death - we often hear such warnings. Such warnings are not just about the speakers on television talk shows. The list includes renowned architects, engineers and people involved in urban planning. Apart from them, national and international organizations working on disaster management have also expressed such concerns at different times.
According to one estimate, an earthquake of magnitude 8 on the Richter scale would completely collapse about 6,000 buildings in Dhaka city. According to another estimate, a magnitude 7.5 earthquake will kill at least 50,000 people and injure at least 200,000 more in Dhaka.
We all know these fears. But even then, when we build a house, we don't sign the building code, we don't build the house in a risky way, we sign the death warrant ourselves. Our thinking is almost like this- "Where, everything is going well, no major disaster is happening!" The tendency to look at things as normal, regardless of the impending danger, despite the considerable risk, is called normalcy bias.
This bias is a natural problem of human beings. It is a psychological complication where people underestimate its true extent and its impact on their own lives, even before a disaster strikes, even at the onset of the disaster. It seems to them that since such a catastrophe has not happened in the past, it will not happen in the future.
Normalcy bias is much more harmful than psychological problems. Because of this, despite having enough symptoms, people are not fully prepared before a disaster strikes. As a result, he often has to atone for it with his own life.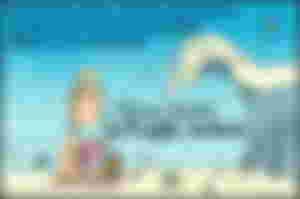 There are several explanations for why normalcy bias occurs. Some scientists have tried to explain it through evolution. Their interpretation is a lot like the story of two friends and a bear attack. The occasional stationary role works quite well for surviving the attack of powerful predators in nature.
Many interpret this bias as a natural tendency for people to take risks. People always run ahead ignoring the danger. They climb inaccessible mountains, participate in bullfights, dangerously drive motorcycles or racing cars, and ride roller coasters. Knowing that there would be such a danger, they try to ignore that danger. 'See you when it happens' - such an attitude.
Even after being in danger, people often behave normally bias, there is another explanation for the reason in the working process of the human brain. If you have no idea beforehand, people usually take about 8 to 10 seconds to process any new information. Excessive stress in the face of danger further delays this process. It takes a long time to understand everything in a fatal accident, it is too late. Then the brain gives up a lot because there is nothing else to do.
But whatever the reason, most of the people around us are victims of normalcy bias. According to one estimate, about 70 percent of the world's population is infected with normal bias. Half of the remaining 30 percent lost consciousness due to panic. Only 15 percent can make logical decisions in a cold head.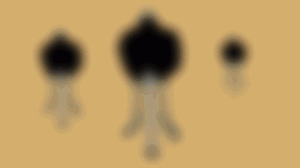 Normalcy bias is often compared to the ostrich effect. Saying that he is not seeing anything with his eyes closed is not happening;
There are many great examples of this in history as well as in various small incidents of daily life. The city of Pompeii was reduced to rubble by a volcano erupting from Mount Vesuvius in Italy in 69 AD. About 17,000 residents were killed. But the eruption of this volcano did not happen suddenly. The hours before the final eruption saw the eruption of lava, giving the townspeople enough time and opportunity to flee to a safe distance. But because they did not give it enough importance.
Another great example of this is the Holocaust or the genocide of Jews during World War II. The Nazis did not suddenly decide to annihilate the Jews one morning. For a long time there were signs of their hatred of the Jews. They forced Jews to stop trading, forced them to carry different ID cards, and forced them to wear yellow star badges on their arms.
Simply put, all their rights as human beings were taken away one by one. But even then, millions of Jews remained in high-risk areas, including Poland, unable to estimate the level of danger. If people at that time could have been freed from the normalization bias, perhaps the damage from the Holocaust would have been much less, and the history of the world would have been different.
 Although this bias is harmful, on the contrary, it is not a solution for some people to lose their knowledge in danger. Or, as people who are victims of normalcy bias pretend not to see the danger, on the contrary, if one takes the initiative to remedy it as soon as he sees the slightest danger, then survival on earth may become difficult for him. All that is needed is to anticipate the potential for danger, the level of danger, and to take preventive measures accordingly.
The first step in avoiding normalcy bias is to have a good knowledge of the surrounding environment, events and history. Many people do not take the matter seriously if they do not know what kind of damage can be caused by an earthquake. Or they may be confused about what to do during or after an earthquake, but many may be confused and give up. So the first condition to avoid a normal bias is to have a good idea of ​​what kind of danger can happen in a situation, what is the level of that danger, what kind of damage can be done and how people can be rescued from it at the lowest possible cost and effort.

Any danger should be taken seriously;
At the same time, it should be made a habit to take the prohibitions of the authorities seriously in order to avoid the catastrophe caused by normalcy. A government may have its limitations, its failures, but when it comes to warning or guiding an earthquake or cyclone, it should be taken seriously for the sake of its own life.
Building a house according to the building code may cost a few lakhs more, leaving space in the front and back of the building may make the room a little less, but in the event of an earthquake or fire, this discount may save your precious life. Surely your life is worth more than these things.
It's about the psychological phenomenon called Normalcy Bias.