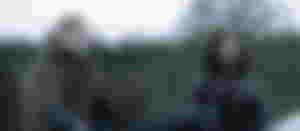 The Last Duel (2021)
Director: Ridley Scott
Screenwriters: Nicole Holofcener, Ben Affleck, Matt Damon
Starring: Matt Damon, Adam Driver, Jodie Comer, Ben Affleck
Ridley Scott, the man behind some of the most famous films of all time – Alien, Blade Runner, Thelma & Louise, Gladiator and of course that Hovis commercial – has solidified himself as one of the most prolific filmmakers of all time. It hasn't all been good, with strings of all-time great blockbuster offerings being followed by dour patches – for every classic such as Alien or Blade Runner there are commercially and critically disappointing follow ups such as Legend and Someone to Watch Over Me. For every Gladiator there is a Hannibal. This path has remained consistent throughout Scott's career and is perhaps even more consistent in the director's later years. With the Ben Affleck and Matt Damon penned The Last Duel however, Scott makes it two for two on critically admired offerings, continuing the upward trajectory Scott has found himself on post-The Martian (Alien: Covenant not included).
The Last Duel tells the story of the last officially recognized judicial duel fought in France in 1386, between Knight Jean de Carrouges and squire Jacques Le Gris after Carrouges' wife Marguerite de Carrouges accused Le Gris of raping her. 
Many will note similarities between the structures of The Last Duel and Akira Kurosawa's Yojimbo. The structural choice from Damon, Affleck and fellow writer Nicole Holofcener (Can You Ever Forgive Me?) was most definitely a brilliant choice as it creates the circumstances under which any viewer of The Last Duel can tap into the talents of the writing team: the film's greatest strength.
The Last Duel is split up into four sections: the truth as told by Jean de Carrouges (Damon), the truth as told by Jacques Le Gris (Driver), the truth as told by Marguerite de Carrouges (Comer) and, of course, the last duel. Splitting the film into these sections allows for some truly great character work, showing the story through each of their eyes. Even when two or more characters seemingly agree that an event happened in exactly the same way, it is clear that their actions within the event are seen differently, bringing more humanity (or disgust) to characters in the process.
The character work isn't always perfect, and this is most clear in Alex Lawther's King Charles VI. In order to get the events of the film to where they need to be, Charles is required to remain fair and justified in his actions, yet at random points he suddenly appears as a mad king with a lust for blood. This complete clash of personality traits doesn't further any mystery but instead only causes us to scratch our heads at the baffling portrayal.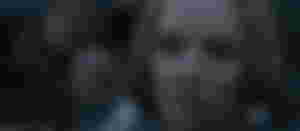 Jodie Comer, by contrast, is incredible as Marguerite. With this being her largest feature film role to date, she makes the most of her screen time and steals every single scene she is in, bringing an immeasurable amount of depth to her character. Adam Driver, as always, is an easy second best as far as the performances go, the Oscar nominee proving that he really can do just about anything. As for Damon and Affleck, this is where issues begin to arise.
Matt Damon generally portrays his character well as a mean but proud and loyal man, it is just that there are some instances in which he could have dialled it down a little. Ben Affleck has a similar issue in that he feels as though he is almost always at 100. He has proven in the past that he can give quiet, subtle performances yet, while admittedly his character Count Pierre d'Alençon is not a quiet nor subtle person, Affleck seems to have gone off the deep end with this one.
The issues within the writing and the acting are telling of the film as a whole. The Last Duel is great for the most part but almost every aspect has issues within it that are simply puzzling, causing us to question how these issues ever made it as far as they did. Through this we must look upon Ridley Scott's direction. Once again, his work behind the camera is great for the most part – his career to date has shown us that he knows how to build worlds and film a period epic, and this is on show here through the use of terrific practical effects, costumes, lighting and sets – yet there are a handful of questionable decisions within Scott's direction that ever so slightly weigh down the film's greatest aspects. 
The Last Duel is not a perfect film, the questionable decisions in multiple aspects of the movie can occasionally take you out of the experience, but to The Last Duel's credit it always does just about enough to suck you back in, and by the end of the film it is clear that as a whole The Last Duel's pros outweigh its cons.
The Last Duel is most certainly better than Scott's previous effort All the Money in the World and is arguably one of his greatest films of this century. It may not be on par with Scott's most famous works such as Alien and Blade Runner, but it is a very good film in its own right. It's a pleasure to see the director's career on yet another upswing.