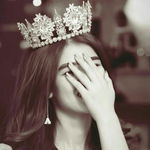 Food is the basic needs of human beings and animals in the world. Everyone in the world needs anything to eat that gives energy to their body to meet the needs of the day. Most of the animals eat grass and the people eats different vegetables meet and others things according to the availability, taste and nature. Different types of foods are found in different areas and the countries. Different localities have their different food dishes and their varieties. That are love and liked by other areas people and they often visit that specific localities to have that foods.
Some People love foods and they are as they live to eat and some People just eat to live their life.
Some People love to make foods and they do specialization in foods Making and Baking and adopt the profession of Chief. They live in the fragrance of the Foods that make them happy from their soul.
At my home my mother made food for the whole family. My Mother's hand made food is the best food and no food can beat it's taste. It's taste is so delicious and tasty. My mother believes that we can win anyone's heart by baking tasty food.
I am not good at cooking but sometimes try to do it best. My younger siblings love to eat food baked by me. They often said me to cook Chicken Biryani for them.
Chicken Biryani is the most liked dish of many countries of the world. It is found in different ways, taste and style. It's taste is so delicious and tasty. It's complete recipe is mentioned below :
1. Rice 1/2kg
2. Chicken 1/2kg fried in the oil
3. Oil 1 Cup
4. Onion 1 of medium size
5. Tomato. 1 medium size
6. Green chili. 3 cut in small size
7. Red chilli 4 table Spoon
8. Salt. according to Taste
9. Black Pepper. 1/2 table Spoon
10. Clove. according to Taste
11. Cinnamon. according to Taste
12. Yogurt. 1/2 Cup
13. Water. 1 Kg
1. Take a Cooking Pan and put it on the flame of stove.
2. Add 1 cup of oil in the pan and let it be hot.
3. Pour onion in the oil and let it be brown.
4. When the onion turn brownish add some water in the pan and let the water get it's color.
5. Now add tomato, green chili and let it bit done in the oil.
6. After a while add fried chicken in the pan and then red chilli green chilli and all the other spices then let it be done for a while.
7. When it is the roasted well pour the water in the cooking pan. (Always remember that the water should be added double then the quantity of the rice quantity.)
8. When the water begins to boil add rice into it.
9. Keep it baking for sometime until the rice are done.
10. And the water get dried.
11. When it is done keep it make some salad and yogurt.
Enjoy it with your family and friends!!!!!!!!
Here was my first post to the @Promptlyjonica
Prompt "food" by @JonicaBradley. The rule to participate in the prompt are simple and following :
Writing anything about "Food".
Write 100% Original Content
Join and submit your story to @PromptlyJoince
Tag me @JonicaBradley fun!!!!!!!!!!
Plagiarism Report :
This content is 100% original and wrote by me. If you like it please don't forget to subscribe and comment or like. You suggestions will be welcome in the comments.
If you didn't read my previous article tap to read https://read.cash/@Queen666666/tips-for-strong-bonding-love-relationship-17b6daf4
Noise.Cash link https://noise.cash/u/Queen666666
Thank you so much for your precious time to read my article. Have a good day!!!!!!!!!!