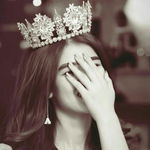 Hello Friends!!!!! Hope you all are doing well. I am so glad to tell you that My exams have been over that was the reason that I couldn't get in touch with you properly. As you know that I am new to this wonderful platform, here is my first post in this community. Here is wonderful contest is going held by Brother @MJAYTECH
"My Biggest Achievement in Life."
Life is the name of wishes dreams and goals. Moreover, ups and downs are the part of life. We have some goals and we put great efforts in achieving them. We got the satisfaction when achieve what we want as the result of our hard work. So here I have seen many of the people's achievement, most of them are the senior members of the read.cash and they said that there achievement is to get great number of subscribers and income no doubt it is great. As newbie I have some goals about the working on this platform and hope I will achieve them soon and it will be among my greatest achievements.
Let's talk about my achievements
I was not an intelligent student in my childhood. I hardly pass the Materic Examination securing "C" Grade Marks. But luckily got admission in the degree college of my locality. The college life had great impact on my life. I found their great teacher who motivated me to work hard. I was afraid of being failed. That's why I remains studying all the time. I made study plans and follow them. I went to my teachers again and again to get the lessons. They were very cooperative to me. I wasn't confident that I may pass my intermediate and continue my study. I didn't attached with anyone in the college Fellows at that time.
But at the result day I was shocked and happy to know that I got the highest marks in my college. Teachers were bugging me and appreciating me. My all the college fellows congratulated me and becomes my friends. I feels that it was my first and biggest achievement. I realized at that time that we can get everything for that we work hard and Allah always gives us the reward of our efforts.
Lawyer is the person who can turn black into white and white into black. I was inspired by a lawyer from my childhood. He was my uncle. The thing I like about him the black dress code. He wear black coat that is the "Grace of the Legal Profession". Lawyers are the most powerful officer in my country who can tackle everything. I dreamed to be a lawyer in my childhood. But my parents wanted me to join medical field. As I told you before I hardly pass the exams securing "C Grade". That's why I couldn't get admission in medical. Merit was so high and I hardly got the admission in arts. Although I did great and got highest position at the end. By the Grace of Almighty Allah I did graduation in Law and complete my degree of LLB. It was the biggest ever achievement of my life that makes my life a heaven. It make me a powerful person. My parents are happy and proud on me. They feels that I am their son as I have managed everything.
That's it I have submitted my entery for the contest "My Biggest Achievement in Life". If you want to participate tap to the link https://read.cash/@MJAYTECH/a-glimpse-of-my-achievements-in-life-november-contest-b1032f70
Best of luck for the contest. It will be great for me to see the participation of all of you and read about your achievements.
Thank You So Much My Lovely Sponser for your kindness and motivation. You all people are beautiful and great. Stay blessed always.❤️❤️❤️
This content is 100% original and wrote by me. If you like it please don't forget to subscribe and comment or like. You suggestions will be welcome in the comments.
Noise.Cash link https://noise.cash/u/Queen666666