Easter is one of the most solemn, largest and oldest church holidays, which is a special experience for many families.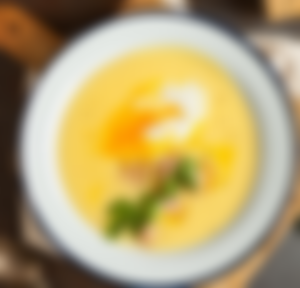 In addition to picking greens and decorations to make butare, many of them opt for food blessings in churches and village chapels. It is the food that adds a magical touch to Easter, as there are colorful pirhi, ham, horseradish, potica and home-made bread on the lined tables. To make Easter lunch something special, I present you with a great suggestion for a different warm appetizer, horseradish soup with poached egg and tuna.
The Easter holidays are full of goodies and gifts for which we can be thankful. Especially magical are the Easter dishes, which hide a certain symbolism and are therefore even more special. In addition to traditional Easter dishes, you can prepare a warm appetizer for a change that is sure to stand out from the rest. Horseradish soup with poached egg and tuna is a slightly different dish that contains typical Easter ingredients - eggs and horseradish. To make the soup something special and memorable, instead of ham, it contains tuna in Rio Mare olive oil. In addition to great taste, it is also healthier, as it contains more healthy fats compared to ham.
The soup is easy to prepare as you don't need a lot of ingredients for it. It can be served on various occasions, and it can also be a delicious addition to Sunday lunches in the local circle.
- 3 potatoes - 2 cloves of garlic - 2 dcl of milk - 3 dcl of water - 2 tablespoons grated horseradish - 2 tablespoons sour cream - 1/2 teaspoon of salt - 2 poached eggs - 2 cans of Rio Mare tuna in olive oil - white pepper to taste - 1-2 tablespoons of olive oil - a sprig of fresh parsley.
Process:
Finely chop the potatoes and fry them in a tablespoon of olive oil. Grate the garlic finely and add to the potatoes.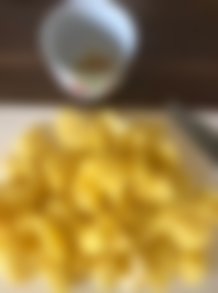 Be careful not to stain. We fill it with water. Add salt, pepper and cook for 30 minutes.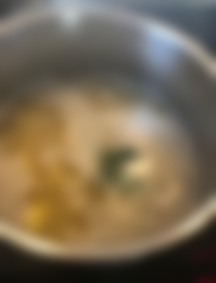 Add milk to the soup, stir and stir in sour cream and horseradish.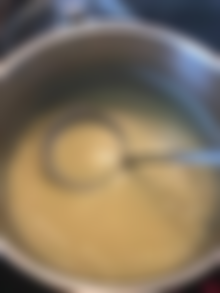 Pour into plates. Add poached eggs, chopped parsley and tuna in pieces on top.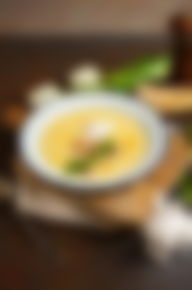 BON APETTIT!
Happy Easter to all my dear friends!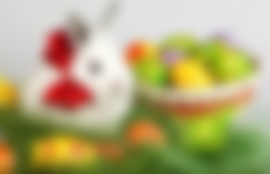 @Purebeauty