I simply LOVE pizza. Why? You can prepare it in 101 ways, you can use any ingredients on it and you can always play with different flavors. Today's pizza is something special ... because I made it from cauliflower. Yes, you heard right.
Instead of the classic dough, I prepared a recipe for cauliflower dough. You can sprinkle the pizza with vegetables and toppings if desired. On my own, I added tomatoes, shiitake and red onions. Cauliflower pizza with vegetables is also gluten-free and low-carb!
Ingredients 750 g cauliflower 3 tablespoons ground flaxseed 48 g almond flour 1/2 teaspoon salt vegan cheese tomatoes shiitake red onion tomato puree
Process Cook the cauliflower over steam for about 15-20 minutes, then cool completely. Add the cauliflower to the multipractice and mix well. Take a larger container and place gauze on it. Add the cauliflower and squeeze out the remaining extra liquid. In a large bowl, add the cauliflower, ground flax seeds, almond flour and salt. Mix everything together well. Line a baking sheet with baking paper. Carefully place the cauliflower dough on a baking sheet and shape it. Place in an oven preheated to 170 ° C and bake for about 40 minutes. Be careful not to burn the dough. Then take the dough out of the oven and coat it with tomato sauce. Add vegan cheese, tomatoes, shiitake and red onions. Place the pan back in the oven and bake for another 20 minutes or so. Serve the pizza warm.
BON APETTIT!
Thank you for reading my article.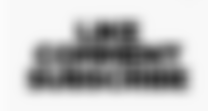 Greetings for all from @Purebeauty