Blessed and in the circle of the extended family, somehow. But God-fearing and law-abiding believers as well as non-believers will narrow the circle considerably for the second year in a row.
From the lined table to your mouth, from your mouth to God's ears! Namely, at least that the next big national holiday would be normal again, at least forcibly. Because this year's Easter certainly won't be quite like that yet; especially since all indications are that it will be overtaken by restrictive measures to mitigate the third wave of covid-19. To be as normal as possible at least next or maybe even this Christmas!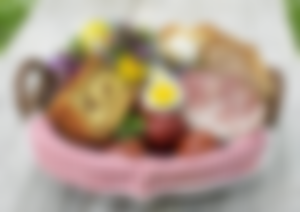 Folk traditions can be a complex matter. It is more than not clear that Slovene and, in general, European throughout history have been largely marked by Christianity, in a large part of the old and other continents with the land on the sunny side of the Alps, especially in the image and work of the Catholic Church. like it or not. A large proportion of Slovenes are baptized, a much smaller number are active believers and even fewer are pious. But at least the main Christian holiday is celebrated in one way or another by almost everyone, including some believers and non-believers, and even people of any religion who oppose it. At least as much as religious, Easter (as well as Christmas) is a holiday of pleasantly relaxed company in the circle of the extended family, perhaps also in the circle of friends of several families - but if most of the participants pray for a father or two and repent of their sins, commit something more to the people and God-pleasing or none of it.

As is fair and appropriate on such occasions, they are, of course, accompanied by an abundance of festively sumptuous food and drink. For many, neither in the supposed society of universal well-being and social justice is neither usual nor achievable, although some, precisely to make the celebration at least approximately worth the name, systematically save and tear themselves apart. As they once did, when there was much more misery on average - although there was supposedly more solidarity and spontaneous help to the poorest, at least during the holiday season, which was illumined by God's grace. In general, Easter also marks the end of the commanded fast, when it was once possible to save a little - while in modern market conditions, forty days of vegetarianism can drain your wallet, especially if you want to eat a varied, complete, healthy, balanced diet during fasting. preferably eco and bio and not suffer from a feeling of hunger or any other lack.

Anyone who grew up in the days of the so-called communist one-mindedness, which was in principle at least averse to any religion, probably remembers that many of the most ardent apparatchiks inked a lot for Easter with the usual delicacies, but did not hang it on a big bell or they even hid it. You might say that they are not celebrating Easter, but some pagan holiday of spring. And that non-Christian religions also have similar holidays and that Easter dishes are locally common at this time of year, especially if the participants in the feast want to afford a slightly better and more luxurious meal.
Larger piece of smoked ham with skin (boneless), 1 bay leaf, 1 teaspoon black peppercorns, 1 onion, 3-4 cloves of garlic , 1 tablespoon whole cloves, 1 tablespoon corn syrup , 2 tablespoons butter, 3 tablespoons honey (acacia, can also be liquid flower or linden).

Soak the ham in a large amount of water overnight. Drain the water and pour in the new one so that the ham is completely covered. Add the bay leaf, pepper, quartered onion and halved garlic cloves, cover, put on medium heat, and when it boils, cook slowly for about 45-60 minutes (if the ham is already pre-cooked, reduce the cooking time to 10-15 minutes). Set aside and wait for the ham to cool in the water to lukewarm or room temperature (do not discard the water, but rather use it to prepare beans, rice or some similar stew). Place the ham skin side up in a baking dish. Using a sharp knife, razor or scalpel, cut the skin into fat in the form of small squares. We stick whole cloves into the junctions of their corners. Heat the butter until it softens, add syrup and honey. With this, generously coat the ham and place it in an oven preheated to 160-170 degrees Celsius. Bake (depending on the size and softness of the piece of meat) for 50-75 minutes, in between several times coated with glaze. Serve warm if possible. Although this dish is typical of the Anglo-Saxon world and the northern part of Europe, it will go well with Slovenian horseradish (perhaps apple, egg, cream, wine ...) and bread or perhaps fried potatoes.
However, it is in this agnostic style that we imagine why these dishes, which are already commanded, are common in our places on this occasion. In the current situation, when the commercial offer of anything from anywhere at any time with the help of aggressive advertising just rudely dictates the demand of the broad masses of the people, it could be any other. But once upon a time, people were much more or even exclusively dependent on fresh local produce. So ...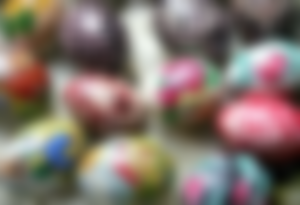 Horseradish is really only good in the months with the letter r in the name, so during Easter it is just high time to populate and eat. In addition, it facilitates the digestion of other typical holiday dishes, which are quite heavy and plentiful. Domestic hens at this time diligently lay eggs, which were at one time especially valuable, as they were an almost universal medium of exchange, so to speak, a substitute for money, though with a much more seasonal fluctuating value; perhaps in this respect they could be compared to today's cryptocurrencies or stocks, only they can be eaten and are still highly nutritious. The smoked meat of winter meat was ripe just by Easter, so it made sense to start and try the stocks. Wine was available all the time (and also facilitates the digestion of fatty foods), ingredients for better bread and potica as well, but not necessarily the will, time and conditions for a fairly demanding preparation.

However, since the holiday is fundamentally religious, we should not forget the symbolic significance of these dishes in honor and glory of the resurrection of Jesus Christ. Potica (which of course must be baked in a round model with a hole in the middle) represents Christ's crown of thorns. Eggs (preferably painted and artificially decorated) wounds, as well as the grave and resurrection from it. Horseradish nails with which he was nailed to the cross. Ham his body (as well as the ritual offering of the lamb). Wine his blood and orange (we have been kind of forgetting about it lately) in a sponge soaked in vinegar, which was prayed to the crucified instead of water to quench thirst. Other dishes with the same symbolic meanings are also known to other predominantly Christian nations - depending on what thrived and was available on their territory during Easter.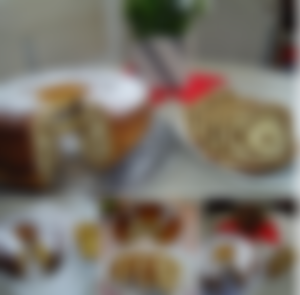 Modern science would attribute this to the placebo effect, but many, especially children, like to believe that the table luxury of the Easter feast is even better and tastier if the dishes were previously taken to church and blessed. Who knew, but maybe there really is something to it. But this year, it would be worth asking whether, due to restrictions on gathering in public places and especially indoors, and therefore also in sacral buildings, virtual blessing at a distance is equally valid. Well, not at all! As well as socializing through screens and screens, it cannot outweigh the physical community. Whether we believe it or not ..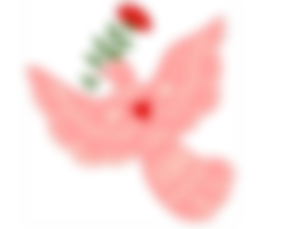 @Purebeauty