1. Don't apologize for what you are, even if you are surrounded by masks and lies. Always be true to your truth.
2. Shine from the heart and do what makes you happy, even if they want to convince you that your idea / view is meaningless. It is important that your heart recognizes the meaning in this.
3. Believe in your basket. Set a goal and enjoy the game. Let the goal give you the strength and zeal to persevere, but don't forget to have fun on the way to the goal. Don't take the path too seriously. 4. Trust yourself and your feelings and stay away from people who want to negatively affect you and do not appreciate your pure heart. 5. Surround yourself with people around whom you feel wanted and happy. The time you dedicate to your friends is the most precious gift you can't take back. 6. Love yourself and treat your body nicely. Feed him food that makes you feel good, dress him in nice clothes, drink plenty of water and exercise him every day. He will gratefully serve you for the rest of your days.
7. Be kind to nature and work for the good of all living beings. We are all one. What you give from the sincerity of your heart always pays off. 8. Never hide your brilliance, your true light to suit other people. Whoever loves you will help you take off even higher. If you are envious and want to drag you down, wave goodbye and follow yourself. 9. Always (tell yourself) how you feel about something. Honesty to yourself will open the door to paradise for you. 10. Do what you love and love what you do. There is beauty in everything that surrounds you. Look for beauty and you will see it. 11. Focus your attention on the things that make you happy and always have a good opinion of yourself. For the only person who will be with you every minute for the rest of your life is the one you see in the mirror.
12. Don't get involved in negative debates and never prove your worth. Because it is enough that you know who you are and what you want - and that is why you choose nothing less than the best for your mind. 13. Strongly say NO to that which does not coincide with your values. You don't have to please everyone. Whoever wants to see you as you are will love you and accept you in all shades. 14. Silence is sometimes the best choice. 15. When you fall, get up, shake off the dust from your clothes, understand the doctrine, fix your crown and go on - stronger than before. 16. You are in the world to learn about yourself and recognize the beauty of your true brilliance and to shine confidently outward with it. So compete with your old self and not with others. Everyone has their own unique path to choose to walk. 17. Life is beautiful. Sing, dance and paint a picture of your dreams in your mind and forget about limitations. He who tells you that the limit is the sky has not yet heard of the greatness of the Universe above the sky.
Thank you for reading my article.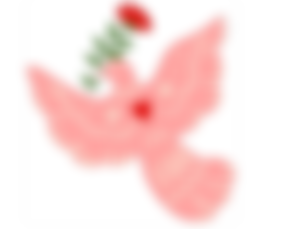 @Purebeauty