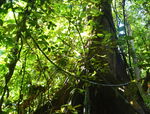 Hello to all you wonderful readers that click this post I hope you're all feeling blessed, now; I wanted to give you an update on Algorand, the technology company powering the platform for next-generation blockchain-based applications, today announced the availability of the Algorand Virtual Machine (AVM), This upgrade is now available on Mainnet.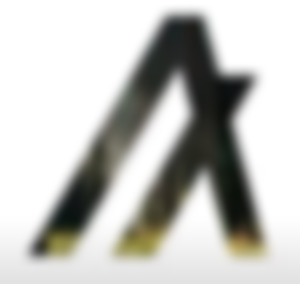 AVM allows developers to write smart contracts in Python or Reach, a simple programming language similar to Javascript. It also includes new features that developers can tap for a variety of use cases beyond DeFi. To support those looking to leverage Algorand, developer.algorand.org has recently been updated to ensure best-in-class resources for developers of all types.

Algorand continues to build advanced blockchain functionality and performance, executing its mission to provide elegant technology for developers. Algorand has experienced zero down time since launch and provides advanced yet easy-to-use tools, making it the blockchain technology of choice for hundreds of organizations launching NFTs, payment solutions, regulated digital assets, new economic models, and DeFi offerings.

"AVM is a major turning point for not only the entire Algorand ecosystem, but also blockchain developers more broadly," said George Cotsikis, Founder of VenueOne, a decentralized prediction protocol running on Algorand. "The new features allow liquidity providers to algorithmically manage their risks in a highly granular way. People who are new to Algorand are going to find a lot of very powerful features that they wouldn't expect."

"AVM is very important for Algofi. With this new tech, we can have more in-depth functionality on the smart contracts and avoid unnecessary transaction fees - this will help us build the most disruptive lending protocol in the market," said Owen Colegrove of Algofi. " AVM, coupled with Algorand's existing high performance, enables scale at an entirely new level. Additionally, it's incredibly easy to quickly iterate, streamline and improve our product, first with the lending protocol and later on with more DeFi banking services."

"To deliver on DeFi's promise and launch the most powerful AMM available, we needed a blockchain protocol that would provide superior functionality and reliability. AVM and the available tooling for developers increases the ease of building on a world class protocol," said Kaan Eryilmaz, CEO of Tinyman, a decentralized marketplace for traders launching soon on Algorand. "Algorand's foundational tech continues to deliver what will allow future generations of developers to tackle more challenging opportunities across DeFi, traditional finance and beyond."


Thankyou for reading I hope this gives you some better understanding of what Algorand Virtual Machines are. Stay blessed as always, happy learning happy earning! Enjoy the rest of your day <3
you can get yourself some free ALGO here: https://algorandfaucet.com/?ref=t8d7jz7
you can also learn more about how to earn free ALGO in my previous post: https://www.publish0x.com/holy/free-algo-one-click-earn-xvypjev

Thankyou for your time, please like, follow and tip. It would mean the world to me
Donations:
This blog has no sponsors so if you would like to show some support to the blog you can use the following donation addresses:
⦁ ALGO:
⦁ 46ZEDAIGK77ZDO7GUBS6WNFMIDZVM4OKNC2DZYCFL4U6AW7UO7EF77BWF4
⦁ BTC: 
⦁ bc1qdp8q7ha9dxhqg5le0p8yn7m9eh6p0kmmfe7amm
⦁ XLM: 
⦁ GDQP2KPQGKIHYJGXNUIYOMHARUARCA7DJT5FO2FFOOKY3B2WSQHG4W37 
⦁ XLM Memo: 1167850668
⦁ ETH:
⦁ 0x1bf2d0fE9494326903FAd7cB09CD8d9B7DC29698
⦁ FARM:
⦁ 0xDB8c0FeA96564a042f42883B34fe2538aED4F29f
⦁ BAT:
⦁ 0x5eb07110b9C3ccfB26e359263dDC5DF2Dd77D862
⦁ BCH:
⦁ qr3cy2eg7xs327zy0snumkgefapxm2c3n57v8p2j6d
THANKYOU SO MUCH
originally posted by me @ https://www.publish0x.com/holy/algorand-virtual-machine-avm-goes-live-xwwrolz