My old mp3 player
Good evening to all the members of this community. this is my first post and I wanted to start by sharing with you about a device that brings back good memories.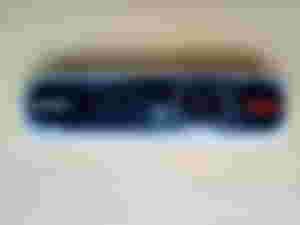 I wanted to talk to you about my old mp3 music player. Talking about my player is the same as talking about my college days. At that time I was just starting the second year of my degree and I was still adjusting to college, both the subjects and the schedules. This was in the late 2000s. Specifically, in 2008 when I decided to buy my MP3 player when I passed by a Sony store.
I always liked its black design and its features; such as charging via USB port (3 minutes of charging equaled 90 minutes of music) and that it included a microphone/recorder (excellent for recording a class). And this Sony Walkman was my company during some of those years of career; during the hours of waiting between classes, traveling by cab / trolley to and from home or whether sharing, listening to music with friends and classmates of that time (a headset for each).
I even remember a specific semester where during 2 days a week I spent 14 hours at the university. And there was my MP3 player making everything much more bearable and much more enjoyable. As they say "life without music is no life" that's what those years were like. Full of songs for specific moments; both for those of triumph and joy as well as those of defeat and sadness.
One day my player didn't want to turn on anymore, it simply stopped working. And although it no longer fulfills its function, when I see it I can't stop remembering and listening to the soundtrack of a special stage of my life.
photo taken with my cell phone.