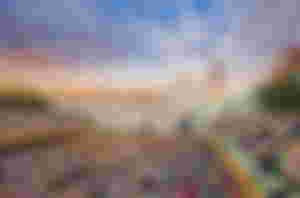 Fiesta
Each town and city in the Philippines has a celebration; whatever season it is, there's certain to be a party going on some place.
Fiesta in the Philippines are held to praise a patron. It is a vital part of Filipino culture through various difficulties, it must go on. The greatest and most expound celebration of everything is Christmas, a season celebrated with all the grandeur and display where the entire nation breaks out in festivities that can start some time before December.
For singular Filipinos, holidays can be a method of asking the sky or to present appropriate reparations in light of past wrongs. It is an approach to praise their favors, remember their past and notice serious strict customs. Festivities may appear as music, moving, devouring, magnificence challenges, balls, parades, sports difficulties or a large group of different occasions.
Spanish impact is obvious in the intricate veils, cosmetics, crowns and ensembles worn by the revelers; outfits which frequently take a long time of readiness.
A true Filipino tradition.