My mother👩‍❤️‍👩 is not an ordinary woman she is my superhero. In every step of my, she has supported and encouraged me. Whether day or night she has always been there for me no matter what the condition is. Furthermore, her every work, persistence, devotion, dedication, conduct, prayer life is an inspiration for me. In this write-up on my mother, I am going to talk about my mother and why she is so special to me.
I love her not because she is my mother and we should respect our elders but, I respect her because she took care of me when I was not able to speak. At that time, she took care of all my needs when I wasn't able to speak.
Additionally, she taught me how to walk, speak, eat🍼 and take care of myself. Similarly, every bigger step that I have taken in my life is all because of my mother. Because, if she hasn't taught me how to take small steps then I won't be able to take these bigger step.
She is an essence of truthfulness, love, and sincerity. Another reason is that she showers her family with her blessing and life. Furthermore, she gives us everything but never demand anything in return. The way she cares for everyone in the family👨‍👩‍👧‍👧 inspires me to do the same in my future.
Her love is not just for the family she treats every stranger and animals the same way she did to me. Due to this, she is very kind and sensible towards the environment and animals.
Although she is not physically very strong she faces every hurdle of her life and of the family too. She motivates me to be like her and never submit in difficult times. Above all, my mother encourages me to improve my all-round skills and studies. She motivates me to try again and again till I get success in it.
Whenever I was in trouble or scolded by dad I run towards my mother as she is the only one that can save me from them. Whether a small homework problem or a bigger problem she has always been there for me. Whenever I disobey her instructions, she beats me😭 and I have no other person to run to. But I still love her because she wants me to go the right way. She teaches me to work and pray and never forget God.
When I was afraid of the dark she would become my light and guide me in that darkness. Also, if I can't sleep at night she would hold my head on her lap until I fell asleep. Above all, she never leaves my side even in the hardest of times.
Every mother is special for her children. She is a great teacher, a lovely friend, a strict parent. Also, she takes cares of the need of the whole family. If there is anyone out there who loves us more than our mother is only God. Not just for my mother but for every mother out there who lives her life for her family deserves praiseworthy applause.
Mother's Day is celebrated on the Second Sunday in the month of May. It's celebrated to appreciate the hard work that our mother's do in their life. And the sacrifices that they make to keep their family happy. My mom is also a very good cook🍲. Anytime she finishes cooking, we always have uninvited guests🍽️ who were invited by the aroma of my mom's meal🥘 to eat.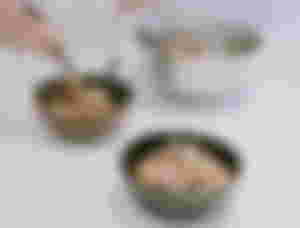 Why my mother is so special
She is special because she is a mother. She is the superwoman that do all the housework, teach and take care of their children, looks after her husband, do her job and at the end of the day if you ask for her help she says 'yes' with a smile😀 on her face.
Let me end by singing this song for her
My mummy, my mummy
Your baby is singing
I'll be singing and dancing and shouting for the rest of eternity.
Love you mum 💖