I got introduced to Facebook in 2017. That was when I bought my first phone, Samsung. I was already in my final year in Secondary School. I cherished the phone so much. I was so excited to tell my friends about my new phone. While exploring the phone,I spent most of my time on the internet. At times, I stayed up throughout the night messaging classmates and people I had never met in my life on Facebook instead of doing my homeworks and preparing for my WASSCE.
My studies was greatly affected because I got addicted to the internet. My teachers began to complain of my performance in school. My first term result in sss3 was written with red ink. My parents were seriously mad at me. My father even collected the dress I was supposed to wear on Christmas day from me. My mom inquired about what the problem was but, I couldn't tell her that it was my phone that hindered me from taking my studies seriously. I began to watch violent films on the internet. I also practiced some of the things I watched. I hated peaceful environment. I fought with virtually everybody at the slightest provocation.
One day, I took my dad's official gun to school just to show my friends. But, something happened. After the morning assembly, we went to our different classes. I was called by one of my teachers to distribute one of our test scripts. As I was distributing the scripts, one of the scripts caught my attention and I called the person's name with the score loudly. The score was three out of thirty marks.
The owner of the script came close to me and intentionally stepped on my toes. It was so painful. I wanted to slap him immediately but I was restrained by our teacher. He scolded the boy and told him to go back to his seat. I was boiling with anger. My classmates began to make mockery of me. I got annoyed and reached for the gun in my bag.
My classmates never knew what I was about to do. They continue laughing until I brought out the gun and they still thought it was a toy gun.
'Are you out of your senses? Drop that object now!' my teacher said.
He shouted at me to drop the gun. But, before he could collect it from me, I pulled the trigger and fired a shot at the boy.
Instantly, the whole school scattered. Every student ran out of the class by every possible means(windows and doors). The sound of the gunshot attracted the members of the neighborhood. Our class teacher eventually succeeded in collecting the gun from me.
Then I came back to my senses and realized what I had done. I rushed to where the boy fell. Behold, he was dead! I was handed over to the police and was tried in Court. My dad was laid off from his place of work.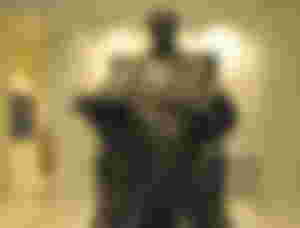 My lawyer tried frantically to defend me but evidences proved him wrong. The final judgement was delivered this morning.
"This is my final judgement. You are guilty of murder offense as charged and I hereby sentence you to life imprisonment with hard labor"
Those were the words of the judge. I cried bitterly and pleaded with the officers to give me the last chance of putting something down in writing. My mom could not be consoled. I gave the writing to one of my friends who witnessed the sentence to share my story for people to learn to make the right use of the internet and beware of addiction to it.