When i was in 4th year high school i met the man who change my inocent life. My first love. my greatest love.
I have no knowlagde for "love" back then even crush, my mindset before is no one could like me, it's just my friend and my studies that i pay my attention.
Until one day ther was a new tranferee in our school then in our section he was also included.
He is totally handsome, his skin is super white and smooth, with a sharp nose, narrow eyes too because his mother is half filipino and Chinese. You can called him PERFECT when you see him physically.
while I am with brown skin, with a wide and big nose, i have big eyes too and blast eyebrow, sungki teeth and I haven't combed my hair yet.I could i say i am very simple small girl with 4'11 height and ugly face! Yes that is true i am ugly and i accept it from my self.
But i was wrong, until one day someone texted me from unknown number. Asking to be his textmate, then i was always get mad and annoying me everytime he texted me, i didnt know who texted me personally. But in the long run i also releieved him and we plan to meet personally.
he said we're just in the same school, and he sees me often with my friend and he says I'm very kind and smart because even if I'm not too beautiful like other girls (i was hurt Lol😂), my intellect makes boys fall in love. And that's how we met in the school garden, he said im the only one going and don't bring a friend because he's the only one too.
I suddenly shook when I saw him in the garden and he smile at me. He was "KEN" my new transferee classmate. My first secret crush ever, my man of my dream.
I still embarrassed to face him because I'm just so ugly compared with him and maybe he just tripped me up. but when we talked I liked him even more, I think I really in-loved with him at that time. before then when we're in the room and when I don't know him yet,as my textmate, he always teases me. But i met the real him, he is true loveable not only because he's awesome but also his personality.
While we were getting better, the relationship between the two of us are deepened. He started flirting me, but at firsti did'nt want because i had insecurities in my apperance and i was also afraid that i might be bullied.
But i really inloved him more, so on october 11 2009 we officially become together. My heart was so happy then and i knew he was like that too. But i asked him to be privatieze our relationship first. Because i dont want to be center of the chismis, i dont want to be the queen od their whisper talk. I dont want to be bullied that the i am the beast girlfriend of the CAMPUS KING, SCHOOL ESCORT REFRESENTATIVE.
but because many also noticed our relationship, it also came out. and happened what I'm afraid of is that I'm being bullied too much, even by our own teachers.
I had too many insecurities, especially with myself back then, it was good that he wanted to comfort me and didn't leave me despite my down time.
And now this is where my love story about my first love will END! Hope you like it i am planning to continue this for part 2 hihi i think on my part 2 im ready to reveal his face. Lol. HAPPY READING!!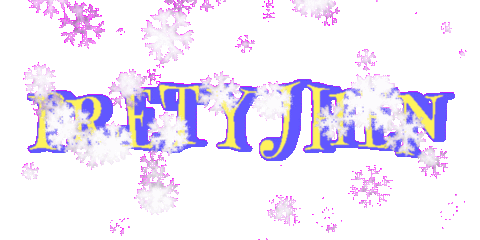 Love yours PRETYJHEN!