01.17.22
Joy is our weakness and sorrow is our strength- Venus M.
Love is a wonderful, vast word, and feeling you want to experience in your life.
But sometimes love is the one who gives us sorrow because when there is happiness there is also sadness. It is a balance between the two feelings that make you stronger and mature than before.
---
Let me share with you a true story, this is the story of a friend of mine. This what a true example of Joy and Sorrow.
---
Meet Lyn, a Bachelor's Degree graduate and now a successful business owner. She is a smart, generous, and good-hearted lady.
Way back when she is still in her college days, she met this guy named June. June is one of Lyn's board mates and he is also one of Lyn's co-major. June is one of the apples of the eyes in their University because of his amazing talents, he is a multi-talented person.
They were close. They see each other every day because they just live in the same house. They also jammed with their other boy's board mates but only Lyn join the group, she is a down-to-earth person even her family is rich.
Every vacant day or every time that there is a school event, Lyn and her boy board mates jammed with each other and June is always there.
One day, Lyn notice that she starts to feel something towards June, she never expects it to happen because she was treating June as one of his boy best friend. She also notices that June starts to show interest in her because of some extra special treatments towards her but she just still has to act like she didn't notice about it so it will not be awkward to the both of them.
Two days after, their University celebrates its Anniversary where June and Lyn are both going to perform, June performing in the musical group while Lyn performing in the dance group. After the show when Lyn is about to go home, June saw her outside the gymnasium. It was late night so they decided to go home together, it was a tiring night for the both of them that's why Lyn offers to have late-night shots as a sleeping medicine, and June accepts the invitation.
When they arrived at their boarding house, Lyn get her small bottle of tequila in her closet. She was buying tequilas because she is fun of unwinding or stress-relieving after a hard time in school with her roommates or board mates.
June and Lyn both drink the tequila and start sharing each other secrets, likes and dislikes, and everything about themselves. They enjoy each other's company and that is the starts that they both feel comfortable with each other.
---
You can also check and read
my sponsor's works. They are so
talented and informative writers/
authors.
---
A month passed, it was the last of Lyn in her college journey and June is still in his 3rd year in college because June is an irregular student.
June got the timing to say to Lyn about what he feels towards Lyn. He invites Lyn to have an after-dinner shot at the seaside and Lyn accepted June's invitation.
They both like late-night talks, that is why when their talks become deeper, June tells Lyn that he likes Lyn and he wants to court her. He thought that Lyn will just reject him but Lyn agrees with him and give her an answer.
After 2 weeks of courting Lyn gives the sweetest Yes to June. They are so in love with each other and the last week before Lyn's graduation, she gives herself to June. They make love and savor the sweet feeling of being in love.
After graduation, Lyn was absurd by the company where she has done her On the Job training which is just near to her former university and it means she didn't have to find another boarding house to stay in. Lyn and June are still living in the same boarding house and they were so close to each other.
They always have the time to spend with each other but there is something that comes up that is related to Lyn's work. Lyn was being transferred to another branch of the company because one of the staff there is on leave due to an accident. She has no choice but to follow the instructions and the command of her boss.
Two after being apart from each other, Lyn notices something strange to herself such as sensitivity in smell, she is always sleepy, she craves salty and sour foods, and the most irritating feeling she observed is she wants to vomit after she eats. One of her co-workers noticed her strange behavior that's why she shared about what she experienced lately and her co-worker advised her to go to an Ob-Gyn to check if she is pregnant or not.
Lyn follows the advice and before she calls for an appointment, she called first June to tell about what she has been struggling with but June seems not happy when he heard about Lyn's news.
After all the check-ups, it turns out that Lyn is pregnant with June's baby. She calls June to tell the news but June cancels the incoming calls from Lyn. June is always canceling Lyn's call after a week she was transferred to the area she is in now. It was hard to get connected to June that's why Lyn decided to text June about the news. But this is what June's reply is.
Lyn's text: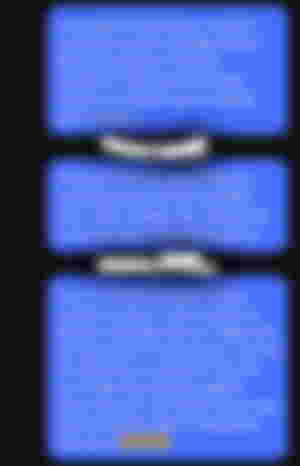 June's reply: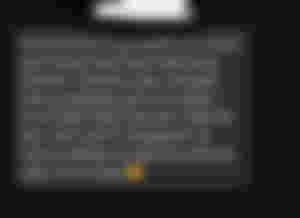 June dumped Lyn after hearing that's Lyn is pregnant. But, as respect, Lyn always sends pictures and update on her pregnancy to June because according to the parents of Lyn even he is not capable of standing being the father but no matter what happened he is still the father we can't change the reality.
But when Lyn is in her 6 months of pregnancy, she was rushed to the hospital because of heavy bleeding and severe cramps. Lyn was in the emergency room when June arrived in the hospital with his mother. They were so nervous about the situation of Lyn.
The parents of Lyn and the mother of June talks about the incident. The parents of Lyn told to June's mother that Lyn was diagnosed with depression and he was not able to find peace in her mind because of the situation she was into. June cried out because of the stupidity of his actions. He didn't want to be like his father but he didn't notice that he was alike when he left Lyn alone and fight a dangerous battle between life and death.
He was blind with his dreams and with his feelings. He prays and asks for forgiveness and favor to save his child and Lyn from danger. After almost an hour, the doctor told them that the baby is now safe as well as the mother but they both need time to relax, and the doctor requested Lyn to get bed rest until her due date.
After that incident, June never leaves Lyn until Lyn gives birth to their lovely baby girl. The baby is so alike to June, they are now happily married and they except for baby number two by September.
---
Life Lessons: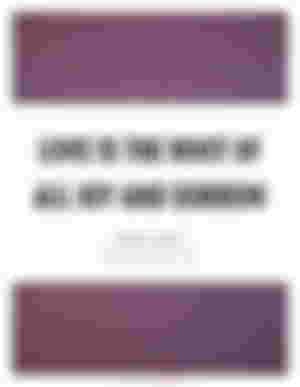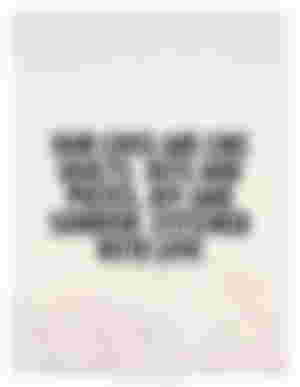 ---
Thank you for reading!!!