01.08.22
 "Love of beauty is taste. The creation of beauty is art." - - Ralph Waldo Emerson.
Putting makeup is one of our ways to make up more beautiful especially when it has an occasion or a big event.
I grow up, watching my mom doing her makeup and she also teaches me what are those and how to apply them at an early age. Before I don't have any interest in it, but when I started to perform on stage I like the feeling when my mom put makeup on my face.
I started learning to put makeup on myself at the age of 8 years old but I was prohibited by the doctor due to an asthma attack because I am so young to smile the dust from the makeup I used.
Later on, when I am in my high school days, I try again to learn makeup because I am a band and bugle, choir member. So, I need to learn how so I can do my retouch after the parade and before the main show.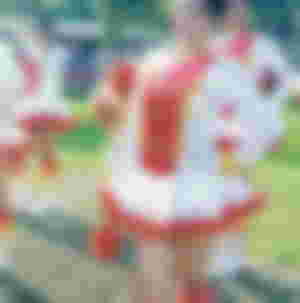 My learning continues until my college days. In the course, I took up, there are events per organization, school events, and seminars that need you to put some makeup on or for you to make more presentable.
To save money for someone to do my makeup, I do my makeup, especially at school events.
The time I do my makeup is when my organization has an acquaintance party. I put light make for that night, and I am not a pro makeup artist that is why the result is like that. But, I love my look at that night.
From light makeup, I practiced doing heavy makeup at my boarding house during my vacant hours.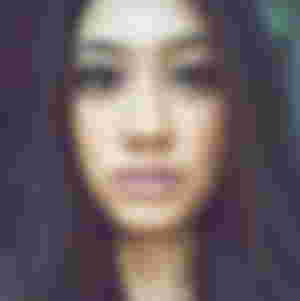 Practicing makeup is one of my stress relievers during my college days.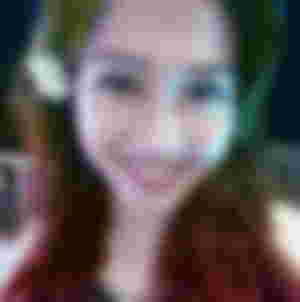 I applied not so heavy makeup in this photo, this photo was taken when my class section hosted a seminar.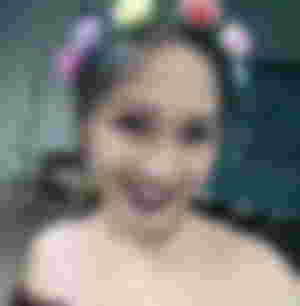 This photo was taken during our organizational event. I do heavy makeup at this time.
This photo was taken during the school anniversary where I was assigned during my practice teaching days. I put on some makeup because we have a dance presentation at that time.
This photo was taken during my cousin's wedding due to the short time and the makeup artist are doing the makeup of the other bridesmaids, I decided to do my makeup.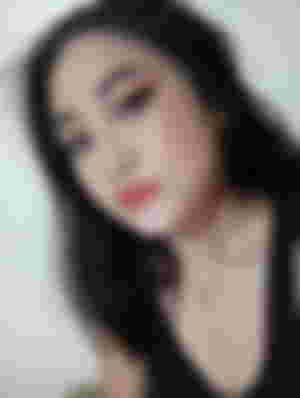 This photo was taken during my teaching days. I practice doing blending colors to achieve the fairy makeup. It's not so heavy makeup.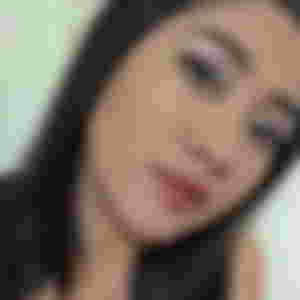 This is my second attempt at doing the fairy makeup look.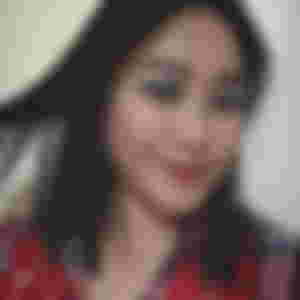 My third attempt doing the fairy makeup, and I do contour at this time to make my face look thin.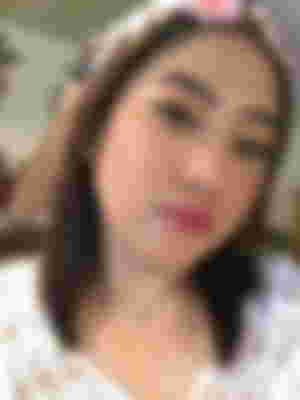 And this is my final look during the Teacher Christmas Party 2019.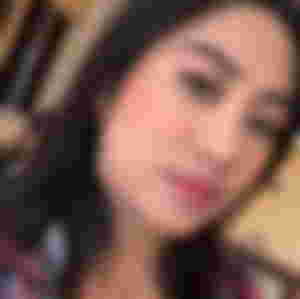 And this is what my retouch makeup looks like.
But, the best picture of mine is this. The simple me without any art in my face. My true image.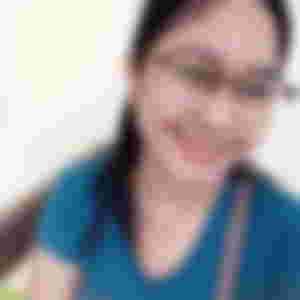 ---
Life Lesson:
Makeup makes every girl's face extraordinary. But, don't let makeup cover the whole of you. Stay real and don't be afraid to be real.
Real friends stay no matter what you are and what you have. Don't beg for attention and love from other people because to tell you frankly you deserve more than that.
---
Thank you reading!!!
You can also check and read
my sponsor's works. They are so
talented and informative writers/
authors.