01.20.22
 "Behind every young child who believes in himself is a parent who believed first." — Matthew Jacobson
Parenting is a lifetime job and the hardest job that a person could ever experience. Parenting has no timeout, payment or salary, hesitation to all of the decisions, and no resignation. You cannot back out anytime you feel tired or you just don't feel it.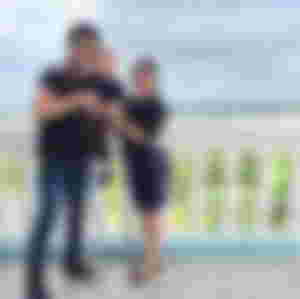 Being a parent requires great courage and braveness to face everything. They have said, " you can't feel and appreciate the way your parent's discipline and treat you until you become one". It means you can't fully understand everything that your parents have done for you until you become a parent too and experience those things now.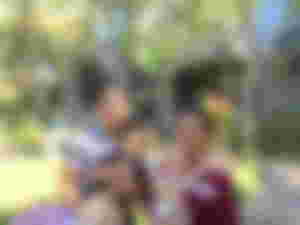 Being a parent is not just about providing all the needs of the child/ren from financial, educational needs, foods, shelter, etc. It is about how you will raise them to be great people in society, how you will raise them with love and respect towards other people, and how you will instill in them the good manner they should have.
Parent/s like me are not perfect we have flaws, we commit mistakes, we lie, we are also sinners in short we are imperfect.
We, parents, have also greater fear doing parenthood.
Fear of being not able to sustain the Educational needs of the child/ren. (Great Expectations)
Sending our children to school is one of the most important jobs that parents should do but enrolling them in a prestigious/private school is not necessary unless you're financially stable and receiving a good salary, why not? Right?
But living in this economic uncertainty both the cost of living and unemployment is raising due to pandemic, we, the parents are concerned about what kind of future our child/ren would have but it doesn't mean that we should teach our child/ren to compete with others.
We the parents should be the best teacher for our child/ren, we can help them to develop and reach their potentials. Help them to grow, educate them properly from proper behavior to a broad range of topics. Be the best support that your child should have.
Don't listen and envy others' achievements because every student, the child is different. I, you, we achieve differently.
Fear of being Over-Protective. (Proper Guiding)
Protecting your child/ren is one of the most basic parenting instincts. We get sure that in every aspect, no one will hurt our child/ren.
But being protective should be proper. Be vigilant about it because sometimes our protective instinct as parents can also lead our child/ren to danger.
Sometimes we overact our protectiveness which is why our child/ren rebels against us parents.
We parents should also consider the feelings of our child/ren before implementing rules and regulations, we can talk to them one on one so we can understand their behaviors and problems.
Remember: Guide them with protection not over-protecting them so they can be guided.
Fear for the child/ren to be bullied, and harassed by others. (Violence at School)
Bullying and harassment are some of the most popular scenarios inside the school premises.
We the parents are afraid that maybe our child/ren will experience and be victimized by this improper behavior of other people because we can't control how people treat our child/ren when they're far away from home.
But, we can teach our child/ren to be kind to other people and intervene when other kids are being bullied and harassed. A bad attitude cannot correct a bad attitude so show them kindness, understanding, and respect because bullies are the people who are longing for love, respect, and understanding.
Fear for my child/ren safety. (Vices)
Every parent is praying that may God guide our child/ren into the right path of life and save them from evil doings.
Vices are one of the most dangerous acts that can ruin the life of a child/ren or any person that enters into it.
We the parents should orient our child/ren the bad effects of each vice such as smoking, drug abuse, alcohol abuse, etc. They should be knowledgeable enough about these things because the time will come that they will know these things.
The only thing you will do as a parent is to orient them, explain to them, and guide them properly. Knowledge is the best weapon that parents could use to save their child/ren in this dangerous world.
And many to mention parents fears, that you can feel and experience when you become one.
Connection is the best way to get into your child/ren world, undying love and support to win their heart and trust and your presence makes them brave and strong.
Be a responsible parent, be a good mentor, be an agent of change, and be a good model to everyone.
---
Life Lessons:
"It is easier to build strong children than to repair broken men." –Frederick Douglass
"Most things are good, and they are the strongest things, but there are evil things too, and you are not doing a child a favor by trying to shield him from reality. The important thing is to teach a child that good can always triumph over evil." –Walt Disney
"The best way to make children good is to make them happy." –Oscar Wilde
---
Thank you for reading!!
You can also check and read
my sponsor's works. They are so
talented and informative writers/
authors.