The Last One Standing
What if you are the last on only person left?
Would you talk to a volleybal like Tom Hanks in Cast Away?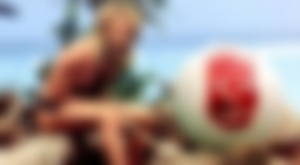 What would absolute solitude really do to a person? Would it drive you mad? Would you learn to cope? Would you find an object to attack to like Tom Hanks? Would you kill yourself?
Imagine, some disaster has struck: a deadly virus to which you alone are immune, a volcanic eruption that killed all life but you. It has been featured in many books and tv shows, but then it was always multiple people surviving. One of my favorites in Earth Abides, a book of some humans surviving, after a horrible virus outbreak. Since so much stuff was left for them (food, cars, houses, books etc) the humans in the new world don't become self-sufficient, but live off what is left. They develop their own religion, tribal habbits etc. It's a really cool book, if you have the time.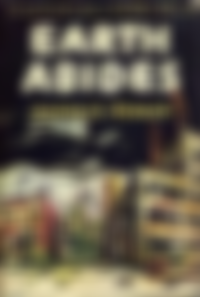 But in all these scenarios people may not have the world they once inhabited, or even things like their eyesight (like in the book Blindness), but they still have each other. You may say that could be a curse as well, groups that try to kill each other etc, but it is a big difference to being alone on the world....
I cannot even imagine it, being the only human left. I think what would make it worse is if you knew you were the only one. Thinking there might be others and looking for them would give you hope that would keep you going. But imagine knowing you are all alone and will be till the day you die. Assuming I would not go mad instantly and kill my self (quite the presumption I realize) I think I might do something like this:
Survival: this is the main point of course, you need food, but I also think I would really nice a home, a place to stay. If you could at least watch crops grow, flowers bloom etc you might not lose your mind instantly. I would also start looking for animals to keep. They could give you company and some idea of living creatures still being there. I think a farm would keep you going physically and mentally

Health: this is a real problem, because anything that happens to you cannot be fixed by anyone else. Break your arm, well that is a big problem. Got a nasty infection? Best hope you make it through quickly because no-one will water your crops while you are sick. It would be super important to stay healthy but also to not have any major accidents. One would have to be super careful in a post-apocalyptic world.

Solitude: now this is where we circle back. I do genuinly think that most people if left completely alone on the planet would go mad. You would at the very least start talking to yourself and probably also treat objects as people, like Tom Hanks did. You would lose more and more of your vocabulary for lack of speaking to people. You would lose your social skills and probably get really depressed from the dark scenario that you are in.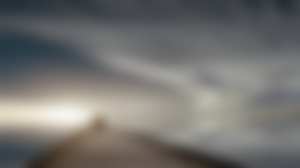 I think a couple of things would help to soften the blow a bit: you would have to stay super busy, to forget how alone you are. A self-sufficient farm would keep you pretty occupied. You would also have to find a way to challenge yourself: read books, write, make music or something that keeps you busy and keeps you using language. Finally, you would need goals. When after you humanity would be dead life can seem pretty meaningless, so you would have to set goals to prevent from going mad. I think personally, as a historian I would start some process to document what happened to the world. In case anyone in the future ever finds it...
Well hope this topic wasn't too bleak haha, enjoy your weekend and most importantly the people around you!