Knives Out: a Modern Murder Mystery
When I was a teenager I used to read the books of Agatha Christie and always tried to figure out who had done it before the book was out. The movie Knives Out very much reminded me of those books and I spend most of the film trying to figure out who was the murderer! But although the movie is an old-fashioned murder mystery story, it is poured into a modern jacket!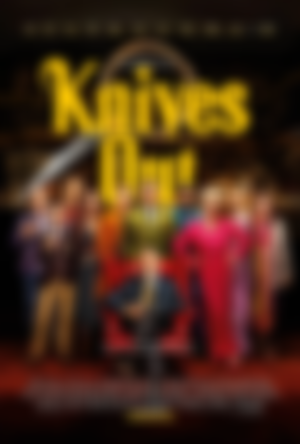 Now of course I will not be telling you here who did it, that would ruin the fun of the movie! But I shall set the scene:
We have a rich, slightly excentric family headed by patriarch Harlan Thrombey. The whole family has come to celebrate the 85th birthday of Harlan, but the morning after the party the housekeeper, Fran, finds Harlan with a slit throat. The police first thinks it is a suicide, but then enters Benoit Blanc, a private investigator who has been paid by an unknown source to investigate the case.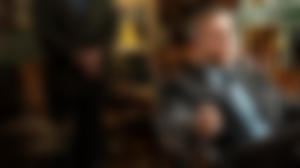 Now Mr. Blanc is not too sure about a suicide and what he finds is a dysfunctional family at best: a daughter whose husband is cheating on her, something Harlan found out and threatened him with. Their son, who was the only one absent at the funeral. A son who is managing Harlan's printing company but who got fired by his father on the night of the murder. Or what about a daughter in law who has been getting money from Harlan, but who is cut off the night of the party? And finally, the young nurse who has been taking care of him and after his death inherits all the money that the family had been counting on. It seems everyone had a motive for murdering him. And everyone is lying. Everyone that is, except for the housekeeper, who has to vomit every time she lies, making her a truth detector.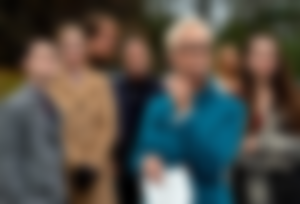 As the plot thickens, it turns out that nothing is what it seems in this movie, with a spectacular plot twist at the end you are sure to be surprised!
But the main question of course is: is the movie any good? Well in short: yes. As a murder mystery it totally delivers and it manages to do something that very few murder myseries do. It gives you the plot in the beginning and then places surprises along the way. This kind of reversed murder mystery works quite well in my opinion.
Secondly, most of the actors are great and really manage to create that excentric family vibe that the movie relies on. I say most, because there was one performance that I found underwhelming. Benoit Blanc, played by Daniel Craig did not manage to convince me at all. Though the character is intruiging, Craig ruins the entire performance with some strange southern drawl that is neither convicing, nor very pleasant to listen to because it is obviously fake. But don't let this be a reason to deter you from watching this movie!