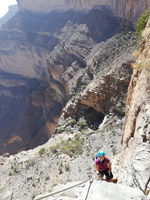 Hope you all had a great weekend! Mine was not too shabby as it was my birthday! I am one of those people who look forward to my birthday 364 days of the year. It doesn't seem to get any less exciting with age either haha. I love my birthday: perfect day to get everyone together, have some drinks, some laughs and some presents: what is not to love?!
So some of you may know that we've been having a really hard time finding a house. In short: we both have new jobs in a different area starting august, but the housing market is super difficult and homelessness was looming. So on this lovely day of my birthday I also received the best present I have ever had: we got a call from a renter that I saw a house with last week that he chose us! we have a house!
Seriously best news of the year and of course we had some bubbles to celebrate (the birthday bubbles got renamed as house bubbles) I can just feel the stress starting to leave my body and I have finally been sleeping well for the first time in weeks!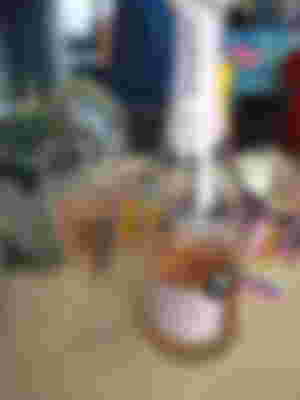 So my birthday was on a Thursday, not the best party day (but weekend birthday starting next year!) So we decided to just go out for dinner with the two of us. Sitting outside at a nice restaurant near a lake close to home. As you can see the food was yummy and it was sunny!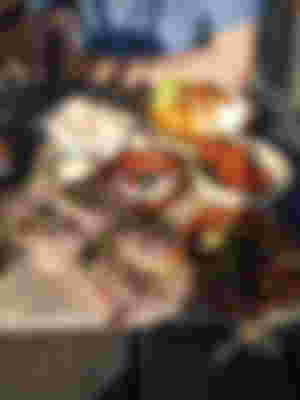 The party itself was on Saturday. Because of the pandemic we decided to have an outside birthday, which is what I usually have as July is pretty good weather normally. But now I had rain! There was some sun that day, but also pretty heavy showers in between. But when life hands you lemons... You bring a tarp to your party and make it work!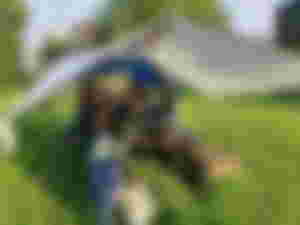 I have to say I was impressed at how well this worked. And very thankful that the city I live in has placed these big picnic tables in the park. It felt like camping while having a party haha I would recommend tarp parties to anyone! It was pretty fun to watch people walking past thinking what the hell is this haha.
We must have looked pretty weird in our little tarp set up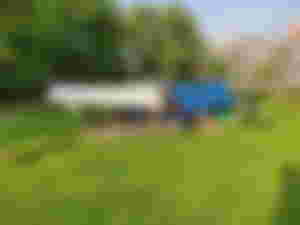 Anyway, I had a great weekend, it has really lifted my spirits to celebrate with my friends and to finally have found a place to live! I hope your weekend was lovely as well!