Recently, people of Bangladesh are fulminating against rape issues. Now a days in our country doing rape is now become a culture. This rape culture is now increasing rapidly. Though we are living in a 21st century, women do not get proper respect. They often are questioned for their way of living, for their choice of dress and even for their personal issues or decision. Improper judgement encourages those wicked men in their heinous act.
As a part of the movement against rapists maximum female facebook users turned their profile picture into black. Their black dp was a symbol of this movement and it was to show that if there is no woman how the world will be look like. And it was also a step to show the world and to come to the notice of the other country, so that outside countries notice and understand that the current situation is getting worse day by day.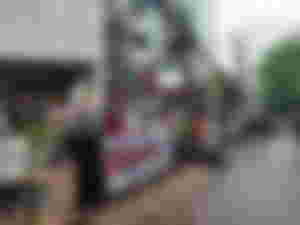 The rapists always give excuses for their inhumane act. They always point finger towards the women for their own crime. They keep telling that the victim's dress, victim's way of walking, work was not proper and even they point finger to the victim's character. But we all know very well that all these are just bullshit.
The main reason of this increasing heinous situation is lack of justice. Improper justification, delays in justice, power of their position all are responsible for increasing this kind of act. So, we all now come forward against this injustice and against this heinous act. We are now promised not to leave the movement until proper actions are taken.
Hope you guys like this article and understand the situation. Thanks for reading.