NFT Scams or not? How can you tell?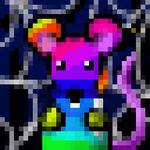 We should be more skeptical when it comes to NFT projects...
It suprises me that people don't ask enough questions...
When a roadmap consists of many "to good to be true" unreleastic plans that are not explained specific enough to actually be taken seriously...
That is one hugh red flag🚩!
Ask them how they are planning to go about that, if they are serious and honest, they will be able to explain that in detail, step by step....
Stuff like, partnerships with leading brands and projects to create more benefits etc....
Yeah, sounds great, but what the hell are you talking about🤨?

If they are building a honest longterm project and this is what their roadmap says, then they should know which partnerships they are after, they should have already have them, cause you can't promise something you don't know you will achieve and let people invest in something that might never happen...
You should already know the benefits that those partnerships will give your community...
Cause honestly, in this bearmarket, most projects don't make it, and promising this big roadmap just to get people to invest is wrong...

Start small, and expand gradually...
Yet people follow and jump in these projects almost blindly only to complain about being rugged afterwards....🤦‍♀️

My personal tips before investing;
Use google image search to see if their art isn't a copy. I'm not saying copied art is always a bad thing (although I prefer original art), but when they present themselves as original (meaning: they kept their mouth shut about being a copy) and the artist gives the impression that he created it himself which he didn't that is a red flag🚩

Take a close look at the roadmap, maybe search some of the plans in google, you would be suprised how many roadmaps are also copied from other projects...

Is the roadmap specific enough or does it leave a lot of room for interpretation and questions?
That also can be a red flag🚩Makes sure to ask them all about it before investing!

Also, are they active enough? How is the communication? Do they really answer your questions or are they kinda talking around it? Are they only about becoming a (temporary) hype or are they really creating something substainable?

Well, this is just my honest opinion as a creator/project owner myself....
No financial advise and not saying my opinion is the only truth...
DYOR as always 🙂

More tips on red flags always welcome ;)
Let's help eachother out from getting rugged!

Have a great day everyone 👋