Hive Blogging is A More Than Extra Income
Both questions contain incorrect and correct answers. First and foremost, our website is absolutely legitimate and trustworthy, and everyone enjoys using it in the same way that you enjoy reading cash. Second, it is true that my website has affiliate links, and if you sign up through my affiliate link, I may earn a share of your earnings.
So, let's start with an article. As you may know, Read Cash has a set of rules that you must follow in order to learn article ethics. As a result, you could obey the rules and increase your chances of being upvoted. The purpose of this article is to provide a complete statement and to go into great depth about that information. In a nutshell, the article presented the facts you're reading without any amusing quotes or the like. You can bluff on your blog in the same way that you can on your blog. As if you were in a scenario where you were blogging about your holiday adventure. While you're at it, you may provide some not-so-informative details about your travels.
You can bluff or put un-detailed facts on your blog, just like you can on a blog. As if you were in a scenario where you were blogging about your holiday adventure. While you're writing, you can include some non-detailed information about your journey, such as "I'm here on my vacation not because I want to spend a lot of money, but because I want my family to be together," as opposed to "This journey has a lot of experiences we learn, having family together on vacation has given me thoughts that being with them is much happier than traveling with your friends."
Please correct me if I'm incorrect, and I'm not sure about the ideas I'm sharing with you. I'm also not clear what the difference between these two is. You could add to this discussion if you have more information and facts.
People are now working online or using cryptocurrency to earn money. Or need financial support, because the pay wage of a normal employee in a company or business is not far away. Only if you concentrate on how the internet and cryptocurrency function.
Is it true that I made money from this website? Yes, earning money on this website has become a habit for me. Every day, I check to see if anyone else has upvoted my posts, and I check my wallet to see if the money has arrived. So, here's the money I've been making over the last few weeks, despite the fact that I haven't been really active and have only entered their fan art contest in splinterlands on the hive community.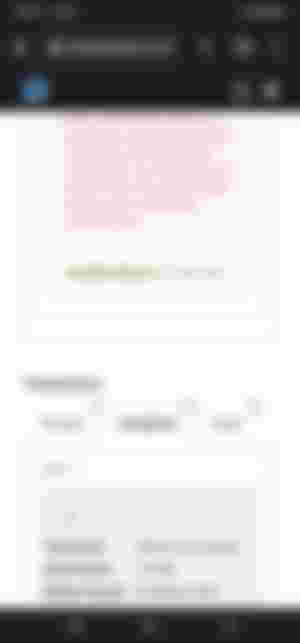 As you can see, the hive tokens I've been earning in hive have been traded to bch and have been sent out immediately to my main wallet in minutes. This simply served to emphasize the size of the hive.
The frequent facts in hive that you should be aware of are that the post you've been earning has a 50% commission, why? Not only because we can earn money for free on their website, but also because we can do anything we want. Now for the question you didn't know the answer to. How did they come up with the idea for this website and project? So here's how it works: they get 50% of the profit from your post. Only that when they achieve 50%, they must splint into another half, which is hive power, which is another 25%, and your final 25% is your earnings.
I'm not trying to discourage you. In fact, I'd want to show you how the hive work-earning system operates. To tell you something, if you participate in a community contest, you can earn up to $30 up.
Hive has their own token, which is now known as "Hive." The coolest thing I've seen so far is that when you have a token on their website, it can't be lost, and it can even be added if the price of the token rises. In comparison to btc, if you keep your btc in your main wallet, your btc will rise, and the btc you have will rise as well, but if the btc falls, the btc you have will fall as well. One of the advantages of the hive is this.
To tell you the truth, I've been holding on to my bch that was swapped to hive in order to avoid any further large losses.
Hive also has a mechanism that you haven't seen in read cash. What exactly is hive power? Hive power is used to vote for posts, write blogs, and transfer hives. What is the meaning of the word "rc"? It's "resource credit," which refers to how much rc is used. It's also depleted because the amount of rc you have is dependent on how much hive power you have. Here's the deal: hive power can be traded to hive and vice versa.
What is the best way to obtain hive power? You might invest the money you have in your wallet in hive power, which has a significant impact on your post upvoting. You can also use the 25% you obtain from your post to get hive power.
Hive has a web 3 that we call it, and on the web 3 hive is connected to different sites, but your posts in the account are the same in all of them. Why does the hive have web 3? What is the purpose of it? Well, hive has connected to various sites because those sites have their own uses, such as sites I know ecency uses for Android and not only that but also have ecency points that can boost your post up to $3, peakd, and hiveblog. These sites have a large number of users because they are easily accessible in Windows. 3speaks This site has submitted videos, and they will upvote your post video if it is helpful, fantastic, or otherwise. Actually, there are a lot of websites that are linked to each other that I didn't know about.
That concludes today's article; hopefully, you learned something new about hive. Well, I've been using it for a few months now and I'm still amazed at how well it works; not only does it give me the impression that I can earn money while being inactive, but there's also a contest in the community that you can enter. In my next blog, I'll explain how to register an account and get started with hive.