This article is not specifically written for read.cash bloggers, but if you ever consider to run a blog, with a hosting provider and use your own domain name, then this article might be helpful for you. Running your own blog is very beneficial and you can generate a nice income through ad revenue and promoting products and services as an affiliate. I was inspired to write this blog by @bmjc98. We were talking a little bit about affiliate commissions under her blog, which you can read here:
What Is Swap Space And Why You Should Choose It
Finding A Topic

How To Make Your Blog Load Fast

Know When To Cut Risks In Order To Increase Readers

How To Get More Blog Readers

Cross Promotion

Search Engine Optimization

Guest Blogging

Forums

Conclusion

If you want to find a topic, that could be interesting for your readers, then it is important to know what the readers are looking for. You can use Google Trends to see what topics have been trending in terms of searches over time. If you search "how to get a girlfriend" on Google Trends, you'll see, that this topic has been trending up in recent years. This means, that people are searching for information about how to meet and attract women.
Other options to consider include:
How To Lose Weight

Where To Find The Best Deals

How To Get Rid Of Acne

The Best Ways To Keep Your Kids Entertained - and many more!
Consider what you know. Take this opportunity to use your skills and knowledge. What have you experienced, that could be interesting to other people? What problems have you had, or are you currently facing, that other people can identify with?
You can also consider what you read. What do you find intriguing? What catches your attention? Go ahead and search for posts, that talk about these topics. See what you can re-create in your own words. If you're having a hard time coming up with ideas, then read other people's blogs. Look for the types of posts, that are ranking well. Are there any titles that you like? Use those as a starting point for your own posts.
Finally, if you have experience in a specific field, then it might be worth considering blogging about that topic. Consider a health and wellness blog, or a knitting blog. There's no wrong way to go about this, as long as you keep your content relevant and interesting to your readers.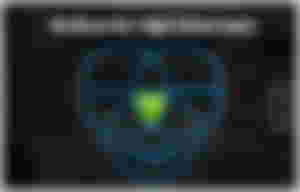 Having a slow, blog is annoying for the reader and especially for you. If your blog takes forever to load, then you'll lose readers, because people will get annoyed and possibly even leave. Additionally, search engines such as Google will take notice of how much your blog is affecting the performance of their servers and this will also affect your ranking.
The first step: in making your blog load faster is to use a web host, that has good performance. Bluehost is a highly recommended one. They're fairly priced and the support is excellent.
The second step: is to use a caching plugin. There are some great ones on the market now, that will help to speed up your site. You can see what's available by going to Google and searching for "caching plugins".
The third step: is to make your site as small as possible. Any unnecessary files can be removed to improve performance.
Reducing the amount of ads displayed on your blog is always a good way to increase readers. Ads can be distracting for readers and take up valuable space. By removing some of the ads, you'll be able to increase the amount of content, that you're offering, which should hopefully attract more readers.
Removing the ads completely can be dangerous though. If you're running solely on ad revenue, then your blog may die out. You'll need to test different amounts displayed to see what gets the best results.
There are many ways to get more readers for your blog.
Some of the easiest include:
Posting more frequently: This will require you to write more, but if you're already into a subject, then you probably won't mind too much.

Paid advertising: Depending on your niche, you may be able to get companies to pay you to promote their product. You could also look into selling advertising space on your site.

Offering something for free to your readers: Some bloggers give away certain bonuses, that readers can get when they sign up for their mailing list. (eBooks, mini Email course, video series or any other good value. Others give away prizes.
This is when you promote another person's blog on your own. This can be with another blog, or you can directly promote the other blogger. This is a great way to bring more readers to another blogger, because the reader trusts, that your recommendation of the other blog is going to be good.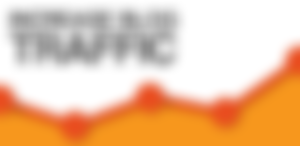 SEO is the process of making your site easy to find, when people search online using specific keywords. If someone is searching for a blog about weight loss you want your site to come up in the results. To do this, you'll need to find keywords, that people are using to search for your topic and make sure your site has the SEO information needed to rank high.
Getting high search engine rankings is difficult. It requires continual updating your site with new content and making sure your site contains the information, that people are looking for when they do search. It's a time consuming process and it's easy to make a mistake, that causes your site to lose search engine ranking.
There are many advantages to having high search engine rankings.
Some of the benefits are:
More people find your site and you get more readers.

You are able to target a specific audience.
There are two basic ways to do search engine optimization.
"White Hat SEO" or "SEO that works" involves following the guidelines provided by search engines. By not breaking any of the rules you're less likely to get a website ban. Google has updated their guidelines several times recently to crack down on offenders, so following the guidelines is more important than ever.

"Black hat SEO" or "SEO that isn't working" involves allowing your site to break the rules in order to gain an advantage. This type of SEO isn't going to get you banned from search engines right away, but it is likely to result in penalties. Penalty avoidance tools have become available for free or cheap to help avoid penalties.
In general, it is best to avoid using black hat SEO at all if possible. There are occasions, where it may be necessary to use these practices, but in general it isn't worth the risk in the long term.
There are many tools, that can be used for SEO.
Forums: Some forums have SEO or search engine optimization "guilds." These are communities of people who share their knowledge and discuss the ins and outs of the industry. Forum members are a great resource for finding information. These include forums like Smashing Magazine and SitePoint. There are many forums covering the popular topics of web development, software and free software. Forums often have guides or tutorials, that can provide good starting points for your blog. Several forums allow users to rate other users posts and comment on them. Giving helpful comments and up votes can improve your standing with the community, which in turn, improves the visibility of your post.

Search Engines: There are also many industry-specific search engines, that can be used. General search engines, like Google and Bing typically return better results, than specialized ones, like Joomla SEO or Drupal SEO. Search engines such as Google can index webpages, that include links to other related pages. Linking to pages, that are covering similar topics as your own is a great way to improve your search engine ranking.

Comments: Sometimes a great post can attract lots of traffic, but not have much in the way of comments. This means that people, who are looking for information on your topic aren't reading your other posts, and are being separated from them by spam posts. Comments can be used to prevent this from happening. By having good comments, that engage with readers you can keep them on your site and encourage people to check out your other posts.

Linking: When writing a post, it is a good idea to include a link to it at the top or at the bottom of your post. This helps people who are searching for information in the future to find your post. Linking to your post from your own post is also effective in helping it rank well.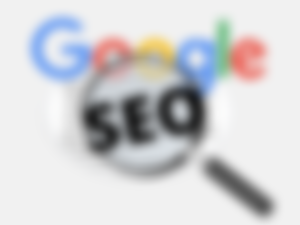 If you know someone, who has a blog similar to yours, then you could ask them if you can contribute a blog post to their website. When you write a guest post, you write a post about something related to your own niche and post it on another site. The other site should either be a related niche site, which is similar to your own, or a general website that has a large user base. For example, you could write a guest post about using the WordPress platform to launch a successful crowd funding campaign on Patreon, and post the link to your own website.
Whenever you are trying to attract traffic to your website, it is important to have a focal point for the text of your post. The title is the first thing, that appears in Google search results, and all the other text is used to describe the post in greater detail.
The image is probably the most important part of the post though. The image should be eye-catching and representative of the post. The alt text should be closely matched to the image, as it can be used in Google Search results.
All the text and images should be well-written and grammatically correct.
Incorporating social media into your blog can help you spread the word about your work to an ever-growing audience. If you are looking to promote a book, then using social media to gather guest posts could be the way to go. If you want to promote a product, then forums would be a better option.
Taking the time to create engaging content, that your readers want to read can have a huge effect on the success of your blog.

Lead Image Source: https://www.thebluediamondgallery.com/tablet/b/blog.html