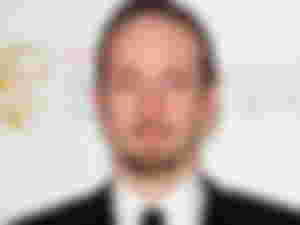 Mentalism is the art of using the power of the mind to do amazing things to impress or entertain an audience. A mentalist uses mind reading, telepathy, fortune telling and other psychic techniques and deception to amaze audiences. The mentalist powers are in their hands. They can use them for good or bad. There are lots of questions may arise for people, who are not familiar with mentalism. Are they able to control people's minds? Are they able to read thoughts? Are they able to manipulate reality itself? I mean it seems they are doing the impossible.
I don't know about you, but I think that what we're seeing here is a lot more, than just "impossible". For me when I attended to a live show of my favorite mentalist Derren Brown I thought I should start to think the way he thinks and what I saw was nothing short of deception. I've seen him fool people into doing things eating broken glass pieces, or walking on hot ashes with bare foot. This is physically impossible. And it isn't magic either. It's just trickery. I mean who eats glass without cutting their tongue and who walks over hot ashes without burning their feet. I don't need to know the technique, because I know right from wrong. Anyway in this article I want to talk about some incredible mentalism "tricks" like mind reading for example. That is one of the most common thing. This article is based on what I have seen on that live show.
Every mentalists do mind reading. The question is do they really read people's minds? Do they really know what people are thinking? Of course not. They are good actors and they need to be to seem like they really concentrate to look into people's head and tell everybody what they are thinking of. There are two ways of reading mind. One is based on planting a word, a color, a number, a song or anything in your head without you knowing it. It will be in your subconscious mind and you will tell the mentalist what they want to hear. This trick is not working on everybody, but it works most of the time. The other one is based on a simple trick made for example with a deck of card. Both type of tricks are amazing, but I personally like the first one.
This is more common than you think. A lot of people claim they can read people's mind or see things, that others do not. This is called "Extra Sensory Perception." When the mentalist performs ESP it seems like they have a very rare ability, but definitely not impossible. I tried it myself and I amazed my friends. It requires concentration and patience, but it's not really difficult and it is a lot of fun to do it.
This is probably one of the most difficult tricks to perform. It requires experience and sometimes it seems impossible. It's a very interesting effect and a great performance skill to master. The mentalist make a prediction based on something you tell them like a number, a word, something they are thinking or even some sounds you make. They try their best to predict what will happen. Of course it's impossible to know the future with absolute accuracy, but they make it seem like they do.
Clairvoyance is basically the ability to see the future. It's the most impressive trick. The mentalist sees a deck of cards and mentally selects one. Then they tell you what the card is and how many cards in the deck are still left. For example, if the card is the four of hearts and there are 13 cards left in the deck, he tells you that the future is still hopeful. It requires some experience to be able to tell the difference between the fake or real image in your mind.
You can improve this type of mentalism with a simple trick. Concentrate on the image of the card you see in your mind. Don't think about anything else except that image. See it clearly in your mind's eye. Now, ask the mentalist a question about that image. Don't allow your thoughts stray and don't try to interpret the images that you see. You will be surprised at the result. Some mentalists are more skilled, than others and some effects last longer than others. Don't be disappointed if your are not successful for the first time. It takes practice and experience.
Cold reading is a type of psychic act in which the reader makes the prediction or perception themselves, without taking any information into consideration. A cold reader can cold read people about their past, present or future, and can even do it by telephone. It is one of the easiest types of psychic acts to perform and can be very impressive to an audience. The basics of cold reading are simple, though the method can vary greatly depending on the experience and skill of the reader.
In a basic cold reading, the consultant reads a few unrelated statements made by the person they are reading, and tries to make generalizations about the person. They do this by drawing conclusions about the person based upon their personality, patterns in their behavior, and sometimes even their appearance. The statements that are read can be direct, such as the person saying, "I like blue" or they can be implied, such as when a statement is made with a picture of a person with similar interests. The consultant tries to make the statements sound positive and reinforcing. They also try to make the statements vague and non-committal so that they can apply them to the person being read.
The statements can pertain to past experiences of the person being read, such as, "I went to a concert" or they can pertain to future events, such as, "I will travel." They can also be statements, that are not either of those, such as, "People will want to be around me." The most important part in a cold reading is the feedback. This is where the reader provides an explanation for what they have read. A reader might say, "You went to a rock concert", when the only information given was that the person likes music. The reader might also give a more detailed explanation, such as, "You went to a concert five years ago. You wore a blue shirt and your friend's parents were there. It was really fun" or they might provide a completely different conclusion, such as, "You had an accident five years ago."
The reader should provide feedback in a proper way. They should only give what they know and should not make things up. They also should provide proper explanations for any generalizations they have made. In a cold reading, it is important to leave the mind open. This means, that the reader should try not to think too hard about what they are reading. Instead, they should let the information come to them naturally. For instance, if a person is being read and the reader notices, that the person has a fur coat, they might then ask "Is this person cold?"
Another important part of a basic cold reading is being personable. The reader should be as warm and as likable as possible when performing the act to make it as genuine as possible. They should also remain polite and professional at all times. Since cold reading works well in front of an audience, it can be combined with other psychic acts to create an even more impressive show. For instance, the reader can be entertaining before, during and after the reading. They can also interact with the audience while reading, which increases the chances, that they will remember the information better.
This interaction can range from the reader telling an interesting story about a member of the audience to simply staring at a specific person in the audience and asking questions about them. Cold reading is a basic form of psychic reading, but it is an especially popular one. It is used in restaurants, bars and other small performance spaces, because of its ease of use. It is also popular, because of the amount of attention it draws. Many people are fascinated by the process and want to learn how it is done. If the reader is skilled, they can pull off a very convincing act.