Know Your Sleep Personality and Have Better Rest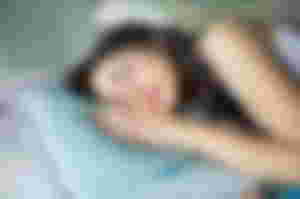 Image source: Unsplash
Hey there, fellow sleep-deprived souls! Let's talk about something we all know way too much about: sleep. Or should I say, the lack of it. You know those nights when you're lying in bed, staring at the ceiling, and wondering why you can't just fall asleep already? Yeah, we've all been there.
So, I stumbled upon this cool article about sleep personalities, and I thought, "Hey, this might actually help me get some decent shut-eye!" The article says there are five types of sleep personalities, and I'm about to spill the beans on all of them.
First up, we've got the "busy brain". You know, the ones whose brains are like non-stop roller coasters of thoughts and anxiety. Well, turns out, you can do something called a "brain dump" to calm those thoughts down. It's all about journaling, making lists, or even meditating to let go of all that crazy stuff buzzing in your noggin.
Then there are the "temperature extremists." These folks either wake up in a pool of sweat or shivering like they're in the Arctic. It's all about finding that sweet spot on the thermostat, usually around 65 to 68 degrees Fahrenheit. But if you're sharing a bed with someone who's got a different internal thermostat, good luck with that! Maybe invest in separate comforters or try the Scandinavian sleep method – you each get your own cozy blankie.
Next up, we've got the "sensitive sleeper" squad. These folks are like human bat radars, picking up every little noise in the night. Earbuds that block out sound might be their ticket to dreamland, but remember, not all earplugs are safe for sleeping, so check with your doc first.
Now, for the "night owls" and the "early birds." Night owls love to party all night long, while early birds rise with the sun. But sometimes, your schedule just doesn't fit with your responsibilities. If you wanna shift your sleep schedule, consider what you're doing before bedtime. Too much light or activity can keep you up, so chill out a bit before hitting the hay. And don't be afraid to chat with your doc – they've got tricks up their sleeves like light therapy and melatonin to help you reset.
Lastly, there's the "sandman" category. These folks might seem like they're winning at sleep, but there might be something fishy going on. It could be sleep apnea, narcolepsy, or maybe they're just OD'ing on sleep meds. If you're getting enough z's but still feel like a zombie, it's time to call in the experts.
But here's the bottom line. Your sleep matters, and you shouldn't have to suffer through endless nights of tossing and turning. If these tips don't do the trick, don't hesitate to chat with your doctor. They've got a bag of sleep tricks that could change your life.
So, there you have it – your guide to understanding your sleep personality. Now go catch those Z's and wake up feeling like a champ!